Home Maintenance for Fall/Winter
The purchase of a home will likely be the biggest invest anybody will make in their life. Our homes are the centers of our lives because they hold everything and everyone important to us. Our top priorities are taking care of that invest.  Winter is a harsh season here in North Idaho as a result it can cause some damage to our homes, properties, our loved ones, or even our wallets! It can be avoided if we take extra steps this fall or start of winter to prepare.
The next question is where do I start? Not knowing can be overwhelming and stressful. Below is just a small list of some important home maintenance ideas. Included is the reason you should do them. It can make a huge difference on your home and property this year.
For a full list of maintenance ideas as well as a printable checklist, go to our website by clicking here!
| | |
| --- | --- |
| | |
| | |
| --- | --- |
| What to do | Why |
| Clean gutters and downspouts throughout fall |         A build up of leaves and other debris could lead to wood rot, pest issues, and ruined gutters. |
| Change summer screens to cool weather storm windows & doors |         Removing screens stop snow from getting trapped between the window and screen. That avoids damage to the sill and frame as well as lets in more light. Installing storm windows & doors helps keep your home insulated through the cold months. |
| Replace the filter in your furnace | This helps the lifespan of your heater, reduces energy bills and improves air quality. |
| Flush and insulate your hot water tank | Flushing removes sediment which in turn could extend the life of your tank. Insulating can help conserve energy, in turn saving you money. |
| Place a sheet of plywood held down by a few bricks on top and your AC, not a waterproof cover |    Plywood can stop falling icicles and other debris which in turn would cause damage to the unit. Waterproof covers creates a warm environment for unwanted guests to stay for the winter. |
| Trim limps that are close to power lines or the  roof of your home | Avoids heavy snow/ice building up causing damage. |
| | |
| --- | --- |
| | |
For a full list of maintenance ideas as well as a printable checklist, go to our website by clicking here!
Posted on December 27, 2018 at 6:24 pm
John and Tracey Tindall
Category:

Helpful Tips, Home & Projects
Tagged

#keepingitrealwithjohnandtracey, #mynorthidaho, Coeur d'Alene, cold, Homemaintenance, John and Tracey, preparation, prepare, Protectyourinvestment, teamtinall, weather
Here in beautiful North Idaho we are lucky to have 4 very distinct seasons. Everybody loves the warmth of Summer, the freshness of Spring, the colors of Fall, and the coziness of Winter.  
With winter comes SNOW and that can mean snow storms!   Driving in the snow and knowing how to be prepared for winter driving can be a bit stressful. 
Knowing what to do or even where to start preparation can be one of the biggest hurdles. There are simple preparations that can be
done to your vehicle and with your family to get through the longest and coldest season. Check out the below tips to help avoid winter from sneaking up on you and those you love.

Preparation Tips for Successfully Surviving the Winter:
Get a Vehicle Winter Maintenance Check-up Before Winter Hits:
~ Don't wait to check your battery, belts, hoses, radiator, lights, brakes, heater/defroster and wipers ~

~ Tire shops and mechanics are busiest just before and during winter storms, so get your check-up scheduled NOW ~
Keep a Basic Winter Survival Kit in Your Vehicle:

~ Flashlight ~ Batteries ~ Blanket ~ Snacks ~

Water ~ Gloves ~ Boots ~ First-aid kit ~

Load Your Car with Basic Travel Gear:

~ Tire chains ~ Ice scraper/snowbrush ~ Jumper cables ~ Road flares ~

Keep Your Fuel Tank Full:

~ Don't let it fall below half a tank ~

Plan With Your Family

~ Create a plan that works well with your family ~

~ Practice it each year before the snow falls ~

Stay Informed:

~ Be sure to find your local station for traffic reports and emergency messages ~

~ Know the weather approaching so you are prepared for its arrival ~

Check Your Tires:

~ Make sure your chains fit before the first winter storm ~

~ Check tire pressure during cold weather ~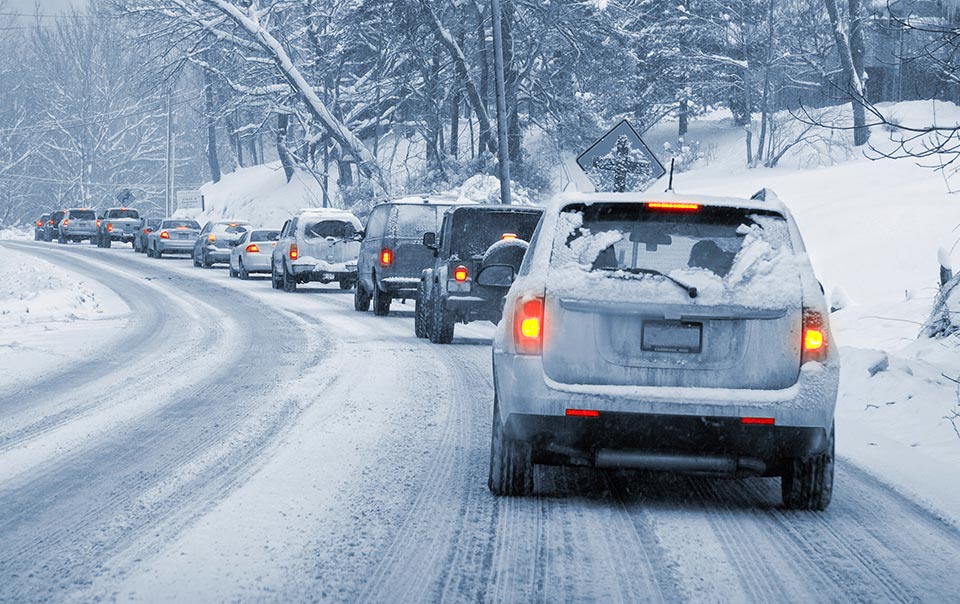 ………………………………………………………………..
………………………………………………………………..
Click on the Checklists Below for More Information:
Get Ready for Freezing Temperatures & Snowfall
Get Ready for Winter Weather Driving
…………………………………………………………….
………………………………………………………………………………………………………………
AND REMEMBER TO ALWAYS BE SAFE OUT THERE!!
…………………………………………………………………………………………………………………………………………………………………………………………………………..
…………………………………………………………………………………………………………………………………………………………………………………………………………..
Sources:

Washington State Dept of Transportation https://www.wsdot.com/winter/emergencykit.htm
Take the Winter by Storm https://takewinterbystorm.org/
Posted on November 21, 2018 at 12:21 am
John and Tracey Tindall
Category:
Helpful Tips
Tagged

#mynorthidaho, coeurdalene, cold, driving, Idaho, johnandtracey, keepingitrealestate, key, letsmakeawesomehappen, pnw, preparation, prepare, safe, safety, snow, snowfall, staysafe, storms, teamtindall, temperature, tip, tips, weather, winter, wintertips