Here in beautiful North Idaho we are lucky to have 4 very distinct seasons. Everybody loves the warmth of Summer, the freshness of Spring, the colors of Fall, and the coziness of Winter.  
With winter comes SNOW and that can mean snow storms!   Driving in the snow and knowing how to be prepared for winter driving can be a bit stressful. 
Knowing what to do or even where to start preparation can be one of the biggest hurdles. There are simple preparations that can be
done to your vehicle and with your family to get through the longest and coldest season. Check out the below tips to help avoid winter from sneaking up on you and those you love.

Preparation Tips for Successfully Surviving the Winter:
Get a Vehicle Winter Maintenance Check-up Before Winter Hits:
~ Don't wait to check your battery, belts, hoses, radiator, lights, brakes, heater/defroster and wipers ~

~ Tire shops and mechanics are busiest just before and during winter storms, so get your check-up scheduled NOW ~
Keep a Basic Winter Survival Kit in Your Vehicle:

~ Flashlight ~ Batteries ~ Blanket ~ Snacks ~

Water ~ Gloves ~ Boots ~ First-aid kit ~

Load Your Car with Basic Travel Gear:

~ Tire chains ~ Ice scraper/snowbrush ~ Jumper cables ~ Road flares ~

Keep Your Fuel Tank Full:

~ Don't let it fall below half a tank ~

Plan With Your Family

~ Create a plan that works well with your family ~

~ Practice it each year before the snow falls ~

Stay Informed:

~ Be sure to find your local station for traffic reports and emergency messages ~

~ Know the weather approaching so you are prepared for its arrival ~

Check Your Tires:

~ Make sure your chains fit before the first winter storm ~

~ Check tire pressure during cold weather ~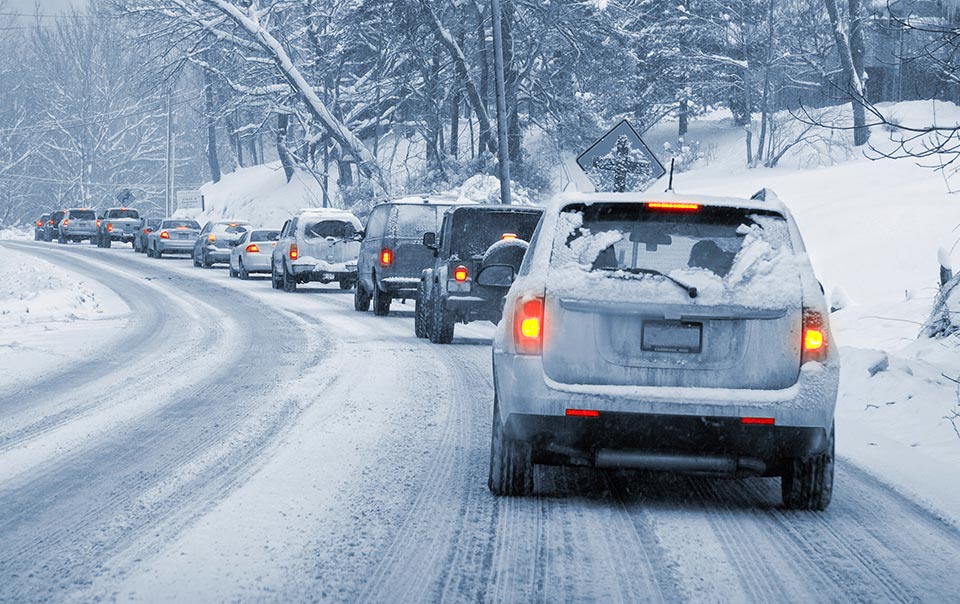 ………………………………………………………………..
………………………………………………………………..
Click on the Checklists Below for More Information:
Get Ready for Freezing Temperatures & Snowfall
Get Ready for Winter Weather Driving
…………………………………………………………….
………………………………………………………………………………………………………………
AND REMEMBER TO ALWAYS BE SAFE OUT THERE!!
…………………………………………………………………………………………………………………………………………………………………………………………………………..
…………………………………………………………………………………………………………………………………………………………………………………………………………..
Sources:

Washington State Dept of Transportation https://www.wsdot.com/winter/emergencykit.htm
Take the Winter by Storm https://takewinterbystorm.org/
Posted on November 21, 2018 at 12:21 am
John and Tracey Tindall
Category:
Helpful Tips
Tagged

#mynorthidaho, coeurdalene, cold, driving, Idaho, johnandtracey, keepingitrealestate, key, letsmakeawesomehappen, pnw, preparation, prepare, safe, safety, snow, snowfall, staysafe, storms, teamtindall, temperature, tip, tips, weather, winter, wintertips
Independence Day is just around the corner and we've come up with some tips, tricks and design ideas to help you be the BBQ champion. Some of my favorite childhood memories were any given summer outside, circled around the grill with friends and family. Here's to you and yours. Here's to turning those summer days in to wonderful memories.  
Clean your Grill!
The key to having almost anything ready to use, is cleaning it up after you use it. But if you are like me, sometimes the food coma sets in and cleaning up is out of the question. Here are some ways to keep your grill ready for a cookout at a moments notice.
Leave your grill on for a few minutes with the hood closed. This is a super easy, coma-friendly way to burn off any excess foods and fats left on the grill.

Give your grill a good scrub with something abrasive. Grill brushes, tin foil, abrasive sponge. Put a minute of elbow grease in to it to remove any charred junk.

To ensure a non-sticking grill when you fire it up the next time, spray on some non-stick spray or a bit of vegetable oil. I've even heard that rubbing a 1/2 onion on the grate can do the trick.

That's it. These easy steps will have your grill laying in wait, ready to pounce at any moment to help you keep your throne of Grill King- or Queen!
If you hate following instructions like me, here is the video version from diy network: How to clean your grill in 15 minutes
BBQ Hacks 
Here are a few hacks to make serving, eating and cleaning up after your festivities easy as pie!
Recipes
Here are some recipes that we either love or want to make this summer. And I may be a bit biased for bourbon. Not sorry. Photos and titles are linked.
 Yes. All of those!
These look amazing. I cant wait to make these. Ribs are such a guilty pleasure of mine. They're messy, they're not exactly on the skinny menu, but Lord they are delicious.
You read that correctly. Made these last year for a family gathering. I wish I had made more, there wasn't nearly enough to go around twice. 
This is another recipe I am looking forward to using this Independence day. I hope it has as much kick as they say. 
BBQ Grill Station Ideas
Maybe this summer your mind is set on remodeling or updating your back yard. Here are some BBQ stations that are functional and add to your back yard setting.
These concrete counter tops have plenty of room for prepping. I really like the clean and fucntional design, as well as the low cost of concrete.
This one is really great too, I think the portable design is perfect for a more laid back yard. And having a sink nearby is such a smart idea. You handle tons of raw meat when you grill, and being able to wash your hands is an obvious way to prevent food-born illnesses. It even has a built in chopping block…. ok, ok. It's a cutting board. A girl can dream right?
If putting together a large permanent station isn't something that your bank account will allow, this might be a good solution. You can set up a semi-permanent station by using cinderblocks and paver stones to accomplish a similar built-in feel. This way you won't spend a fortune and you will still have all that work and prep space. 
We hope you enjoy these tips and tricks. If you're feeling motivated, we'd love to see how your projects are coming along. And feedback on the recipes is always encouraged. Enjoy!
From our family to yours, We hope you have a wonderful and proud Independence Day!
God Bless America!
Team Tindall
Posted on June 30, 2017 at 7:49 pm
John and Tracey Tindall
Category:

First Time Home Buyer, Helpful Tips, Home & Projects, Uncategorized
Tagged

Barbecue, BBQ, bourbon, cinder block, cookout, design, fun, hacks, Idaho, Independence Day, John and Tracey, My North Idaho, paver stone, real estate, Recipe, summer, Tindall, tips, tricks