North Idaho is B-E-A-U-tiful and its known for its mountains, lakes and abundant beauty.  Its also known for it's snow!   There is plenty to know about snow and here are some resources to tap into that will keep you informed and prepared.
The Statistics
In Coeur d'Alene the average amount of snow that falls is 42 inches, comparing that to the rest of the country with only 28 inches. Keeping in mind, the farther North you go, the more snow you will see. With Spirit Lake receiving approximately 52 inches a year and Sandpoint with 61 inches. December is typically the heaviest snowfall month with an average of 11.7 inches, and second heaviest is January with 10.4 inches.
But when?? You might hear horror stories of winters in North Idaho lasting half the year, and that's not exactly wrong. Snow in our area can start as early as November. Unless you were here the record breaking year of 2019 when we received 1.1 inches of snow on September 29th, the most in September's history. Before that, the last time the snow fell in September was in 1926 with 1 inch of snow. But, on average, you will typically see snow in November and it could last through April.
This is all just averages, there's no telling exactly what the North Idaho winters will do! That means we need to be ready for everything.
Prepare
The Coeur d'Alene Police Department offers FREE winter driving classes. They typically begin in October and go through early December. If you're new to driving in the snow or would like a refresher, check on the specific dates when the time comes next year.
Knowing how to drive in the snow is just part of it, you want to be sure your vehicle is ready for the snow as well. Check out our blog North Winter Driving Preparation for detailed information.
Our home is another thing we need to prepare when winter comes. Our website is always a great resource for this. Check out our Fall & Winter Home Maintenance page to prepare for winter and our blog 6 Overlooked Winterizing Tasks.
When Snow Comes
Since North Idaho is used to getting so much snow, we are more than prepared when it comes! We have both the expertise and practice on our side! Check out the detailed information on Coeur d'Alene's snow plan here. The City of Coeur d'Alene's website also goes into detail on the Snow and Ice Control Operations and also has a map that shows you which roads are completed, getting worked on and getting worked on next. Check out the links below for snow information in your city:
Our blog post mention earlier, North Winter Driving Preparation, also has tips on how to drive in the snow. There are many other resources on the post, such as what to do in an emergency and a video which offers additional recommendations and visuals to help with winter driving.
The Fun Part
Snow in North Idaho, although requires much work and preparation, is also fun! We have so many area ski resorts near Coeur d'Alene, check them all out with information about the mountain on our website here under the Area Information tab. And these resorts always have events to enjoy, check them out on our blog post Snow Much Fun! Be sure to check our What's Happening page for the events happening in the area at all times, it's updated regularly!
Also, take a look at our Winter category on our blog post here, which has all things winter!
FOR MORE ON SNOW FROM OUR YOUTUBE CHANNEL
Credit: Weather Atlas, CDA Press
There is no question, the theater scene is not lacking here in Coeur d'Alene! There are numerous amazing shows to attend, year round.  Because there are 3 different venues just in one city, you have plenty to choose from. In addition, there are 7 different shows scheduled within the next couple of months, check them out below.
Fun Home

– Lake City Playhouse in Cd'A, Showings from Jan. 17th-Feb 2nd

When her father dies unexpectedly, graphic novelist Alison dives deep into her past. She tells the story of the volatile, brilliant, one-of-a-kind man whose temperament and secrets defined her family and her life. Moving between past and present, Alison relives her unique childhood. For instance, playing at the family's Bechdel Funeral Home, her growing understanding of her own sexuality, and the looming, unanswerable questions about her father's hidden desires. Fun Home is a refreshingly honest, wholly original musical about seeing your parents through grown-up eyes.
WINNER! Best Musical – 2015 Tony® Awards!
WINNER! Best Score (Jeanine Tesori & Lisa Kron) – 2015 Tony® Awards!
WINNER! Best Book of a Musical (Lisa Kron) – 2015 Tony® Awards!
WINNER! Best Musical – New York Drama Critics' Circle Award, Obie Award, Lucille Lortel Award, Outer Critics Circle Award, Off-Broadway Alliance Award
The Marvelous Wonderettes

– Cd'A Summer Theatre, Showings from Jan. 24th-26th at 7pm
This smash off-Broadway hit takes you to the 1958 Springfield High School prom. There we meet Betty Jean, Cindy Lou, Missy, and Suzy, four girls with hopes and dreams as big as their crinoline skirts! As we learn about their lives and loves, the girls serenade us with classic '50s hits including "Lollipop," "Dream Lover," "Stupid Cupid," and "Lipstick on Your Collar." The Marvelous Wonderettes will keep you smiling in this must-take musical trip down memory lane! Dinner, dessert and no host bar included with purchase of tickets.
9 To 5 – Aspire Community Theatre in Cd'A, Showings from Feb. 7th-16th

Three unlikely friends take control of their office and learn there is nothing they can't do, even in a man's world.With music and lyrics by Dolly Parton and book by Patricia Resnick, is based on the seminal 1980 hit movie, and is sure to be a hit with audiences.
Peter Pan, A Musical – Kroc Center in Cd'A, Showings from Feb. 21st – March 1st
Tells the classic J.M. Barrie tale of a young boy who refuses to grow up. On a quest to find stories with which to entertain his young cohorts in Neverland — an island refuge for "Lost Boys" — Peter returns to the real world and meets Wendy, Michael, and John Darling. The Darling children accompany Peter back to the magical Neverland. They get involved in all sorts of adventures, defeat the evil Captain Hook, and are changed forever. J.M. Barrie's masterful story shines especially bright with a rich new score. A delightful musical featuring singing pirates, daring sword fights, and fantastical make-believe. Peter Pan, A New Musical is a story that is filled with magic, delight, and just a fairy dusting of heartbreak.
These Shinning Lives – Lake City Playhouse in Cd'A, Showings from Feb 21st-March 8th
Chronicles the strength and determination of women considered expendable in their day. Exploring their true story and its continued resonance. Catherine and her friends are dying, it's true; but theirs is a story of survival in its most transcendent sense. As they refuse to allow the company that stole their health to kill their spirits, above all, endanger the lives of those who come after them.
Matilda – Lake City Playhouse in Cd'A, Showings from April 10th-26th
You are going to love this musical! Winner of 4 Tony Awards, in addition, New York's Critic Circle Best Musical award. Inspired by the twisted genius of Roald Dahl, Matilda The Musical is the captivating masterpiece that revels in the anarchy of childhood, the power of imagination and the inspiring story of a girl who dreams of a better life. With book by Dennis Kelly and original songs by Tim Minchin. Matilda has won 47 international awards and, for that reason, continues to thrill sold-out audiences of all ages around the world.

Tarzan

– Aspire Community Theatre in Cd'A, Showings from April 17th-April 26th
Based on Disney's epic animated musical adventure and Edgar Rice Burrough's Tarzan of the Apes. Tarzan features heart-pumping music by rock legend, Phil Collins, and a book by Tony Award-winning playwright, David Henry Hwang. High-flying excitement and hits, like the Academy Award winning "You'll Be in My Heart," as well as "Son of Man" and "Two Worlds," make Tarzan an unforgettable theatrical experience.
Idaho hunting is some of the best around! 20.4 million acres of the state is National Forest, which is approximately 40%. There's more than enough room for every type of hunter. There are different seasons for different types of animals, such as big game (deer, elk, bear, mountain lion, wolf, etc.), sheep, goat, moose, turkey, waterfowl and more! Idaho offers a season for 3 types of weapons – archery, rifle, and muzzle loader. Each season, unit and weapon have different rules, regulations, and dates. But there is so much more to the hunting experience

Getting Ready for the Hunt
Lots of planning has to go into getting ready for hunting, no matter which type of hunter you are. Check out the checklist below to get your planning started now:
Get into shape – hunting is a lot of work as you trek through the forest. And if you get your target, the work continues as you have to pack it out.
Get maps and start scouting – visit the places you intend to hunt. Get a lay of the land and find out the most visited areas.
Sight in your weapon & practice shooting – be sure your weapon is on target then continue practicing to make sure you hit the animal when it's time.
Practice calling – if you're going to call, practice before you get in the field, it can be hard to master.
Break in new boots – don't want blisters to form during your hunts.
Buy your tag – buy it early while you're thinking about it. Be sure it's purchased before opening day.
Check the weather forecast – if you know what the weather will be, you can prepare appropriately.
Check batteries – check them in all your battery powered equipment and just in case, bring spares.
Sharpen knives – dull knives are more dangerous than sharp ones.
Get your pack gear together – use the gear list below to help with this.
Always tell people where you plan to hunt/camp – the more detailed the better. Be sure to let them know how long you'll be gone, if you'll ever be in cell range, etc. That way if an emergency comes up, those at home can reach you.
Gear
As every hunter know, there is so much gear when it comes to hunting. With all the necessary clothes for any possible temperature, pack gear, weapons, ammo, emergency gear, and then if you plan to camp that adds a whole other lists of gear. Below is just an overview of the type of gear you'll need to pack and a link to a full list.
Weapons, ammo and hunting aids
Food and water
Navigation
Signaling
Emergencies
Communication
Unexpected night in the field
Camping
Clothing for all weather
Places to get Gear
Here in North Idaho, there is an abundance of options to purchase all you need for hunting, including clothing, equipment, and weapons.

Where to Hunt
As mentioned, Idaho is 40% national forest, so there are plenty of areas to hunt. A few favorites here in North Idaho are the St. Joe River, Avery and Coeur d'Alene River. But there are so many more options! Click here for Idaho's Wildlife Management Areas.
Hunting for Visitors
Idaho is a desirable place to hunt and nonresidents are more than welcome to join! Unfortunately, tags and licenses for nonresidents to hunt is more than those of residents, so expect an added cost. Click here for a full list of licenses, tags and permits and how much they cost for nonresident hunters
If you're not from Idaho or interested in hunting a new area, there are plenty of options for a guided hunt. Below are a list of area outfitters that do just that:
Safety & Survival Information
No matter which season, animal or weapon you decide to hunt, there are general safety guidelines you should always follow. These guidelines are good to follow anytime you're in the forest, even if you're not hunting. And if you lose your way, there are also some survival tips you should practice:
Know the area you're hunting
Don't rely solely on electronics
Let somebody know where you will be hunting and when you will be returning
Have a fire starter kit
Watch the weather
Know your general firearm safety and how to use your weapon appropriately
Don't perform an awkward action while trying to shoot, such as climb a tree or cross a fence
Store ammunition and firearm separately
This is a very short list of safety and survival tips, click here for more hunting safety and here for survival tips.
Hunting Seasons
Big Game
Big game is considered deer, elk, pronghorn, black bear, mountain lion and gray wolf. This season offers a variety of options depending on where you plan to hunt, which animal you're after and which weapon you use. There are controlled hunting options, youth only options, private land permit options and so much more! If you're new to the area and want to get know more about big game hunting options, check out the Idaho Fish & Game Brochure by clicking here.
Moose, Bighorn Sheep & Mountain Goat
Although these animals may seem like big game, they are separate due to different rules and regulations. All moose, bighorn sheep and mountain goats are controlled only hunts in Idaho. That means you must apply for these tags and then a drawing occurs. There are only a certain number of tags per area so you are not guaranteed a tag, that's why it's called the lottery. If you are interested in obtaining one of these tags click here to read the Idaho Fish & Game Brochure. Please note, due to the smaller number of these types of animals, there are more rules and reporting requirements than other types of game. Interested in what your drawing odds would be, click here.
Idaho Migratory Game Bird
Birds included in this season include duck, geese, drove, crow and crane. There are different and multiple types of species included in the hunts. Check out the Idaho Fish & Game brochure by clicking here.
Upland Game, Furbearer and Turkey
The Upland Game, Furbearer and Turkey season includes grouse, quail, Chukar, Gray Partridge, pheasants, rabbits, hares and turkey with a different variety of some species. Certain varieties of the species are closed so you'll want to know your bird if you choose to hunt. Learn how to identify which is which, as well as your limit and hunting dates by reading the Idaho Fish and Game brochure here.
Helpful Links:
All the Idaho Seasons & Rules Booklets
Credit: OR Dept of Fish & Wildlife, MeatEater Hunting, 1.800.Gear


Who doesn't LOVE live music? You'd be surprise by the amount of concerts in the area. With multiple venues and a wide range of artists scheduled to play, there is something for everybody. Here's a few of the area venues & special events, a bit about them, and their headlining shows. Check it out and enjoy the music this summer!


The setting in the Spokane location is one unlike any around. Very intimate venue, it makes it feel like you could reach out and touch the artist on stage and that they're perform
ing just for you. With a large bar there is little to no standing in line for your drink.
Upcoming Shows:


Although the arena hosts a multitude of different events, it's also known for it's concerts. With 12,500 seats in the facility, many
different food vendors and plenty of alcoholic beverage options you're sure to enjoy any show you attend. 
Upcoming Shows: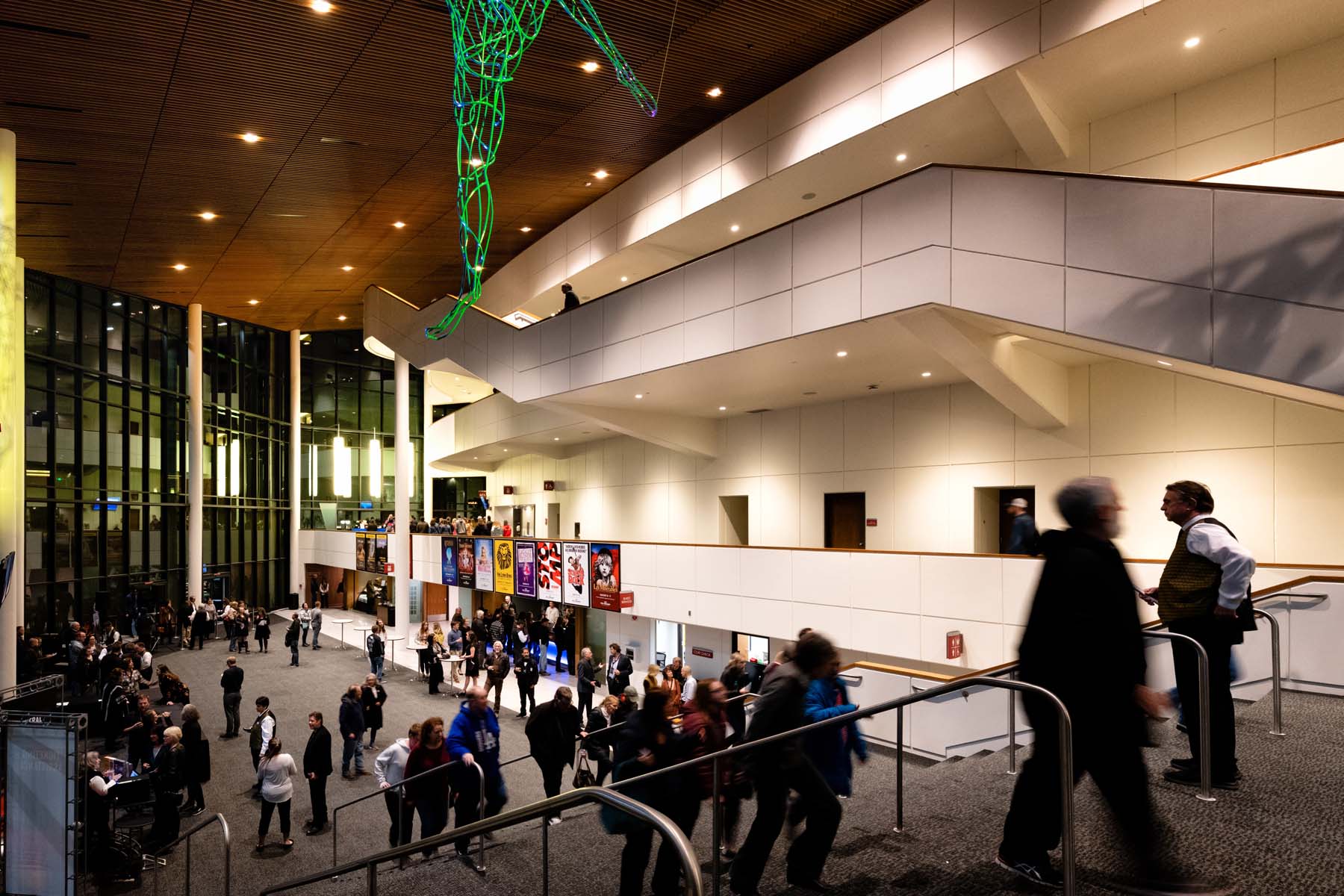 Newly  renovated to enhance the experience, including new seats. Not to mention, a lounge available for you to sit and enjoy a drink or a bite to eat before the show. Other bars are located throughout the facility for you to grab some beer, wine, or coffee.
Upcoming Shows:
The most one of a kind place you could ever see a show, where mother nature crafted the perfect concert location.  It's not about what this venue has, but rather what it doesn't have. There's camping (or Glamping if you prefer), food, drinks, views and more!
Upcoming Shows:


Enjoy the summer and live music at this outdoor concert venue. It has been newly expanded with a luxury grandstand, bring the seating to 5,000. Unique venue you can enjoy concerts under the stars, not to mention with free parking. Stay and play after the show.
Upcoming Shows:
Local Shows You Can't Miss

Two week event in Sandpoint Idaho which has the goal to make great music accessible to the area. All types of artists are scheduled to play, from genres such as country, jazz, blues, folk, world, rock & pop. Live music with dancing, food and more. Located at War Memorial Field, this is one concert series you have to see.


A Few Headliners:



This year at the Spokane County Fair concert series, there's two days dedicated to country and two days dedicated to rock! After a day full of fair fun, be sure and join the music festivities at one of the 4 concerts!
 Headliners:

Weekly concert held at McEuen Park in Coeur d'Alene every Wednesday throughout June, July & August. This is a great family event with beautiful views of the lake.

A Few Headliners:


Free weekly concerts at Riverstone in Coeur d'Alene every Thursday throughout June, July & August. Going into their 13th year of concerts and with high quality audio sound, it's sure to amaze every time.
A Few Headliners:
North Point Jazz
Jacob Maxwell
The Talbott Brothers
Want to browse all the area shows, take a look at the list of all the concerts coming up by clicking here!

All fathers deserve the best! But sometimes they might be a little difficult to shop for, so maybe treating them to an experience would be more ideal. There are loads of fun activities you can do with your dad this Father's Day! Check out some ideas and events happening below.  And if worst comes to worst, there's also some out of box gift ideas, which are all below $100. 
Activities:
Take advantage of our local lakes and rivers. Rent a boat and enjoy the water. Maybe fishing or just cruising around. Click here for a list of area lakes & rivers plus some boat launches. 
Head out to a brewery. There are a ton of great breweries in our area. If beer is your dad's thing, check out a list of local breweries by clicking here.
Hike or Bike. Maybe being active is something your dad enjoys. We're in North Idaho, so there are plenty of places to hike or bike. Check out a great list we put together bu clicking here.
Take him to a live show. Everybody loves music! There are some concerts happening this weekend in the area, check it out here. 
Check out some classic cars. You're in luck! This weekend is the annual Car d'Alene in beautiful downtown. Check out the details here.
Take him to the golf course. Hit a few balls at a local golf course. Click here for a list of the ones in the area.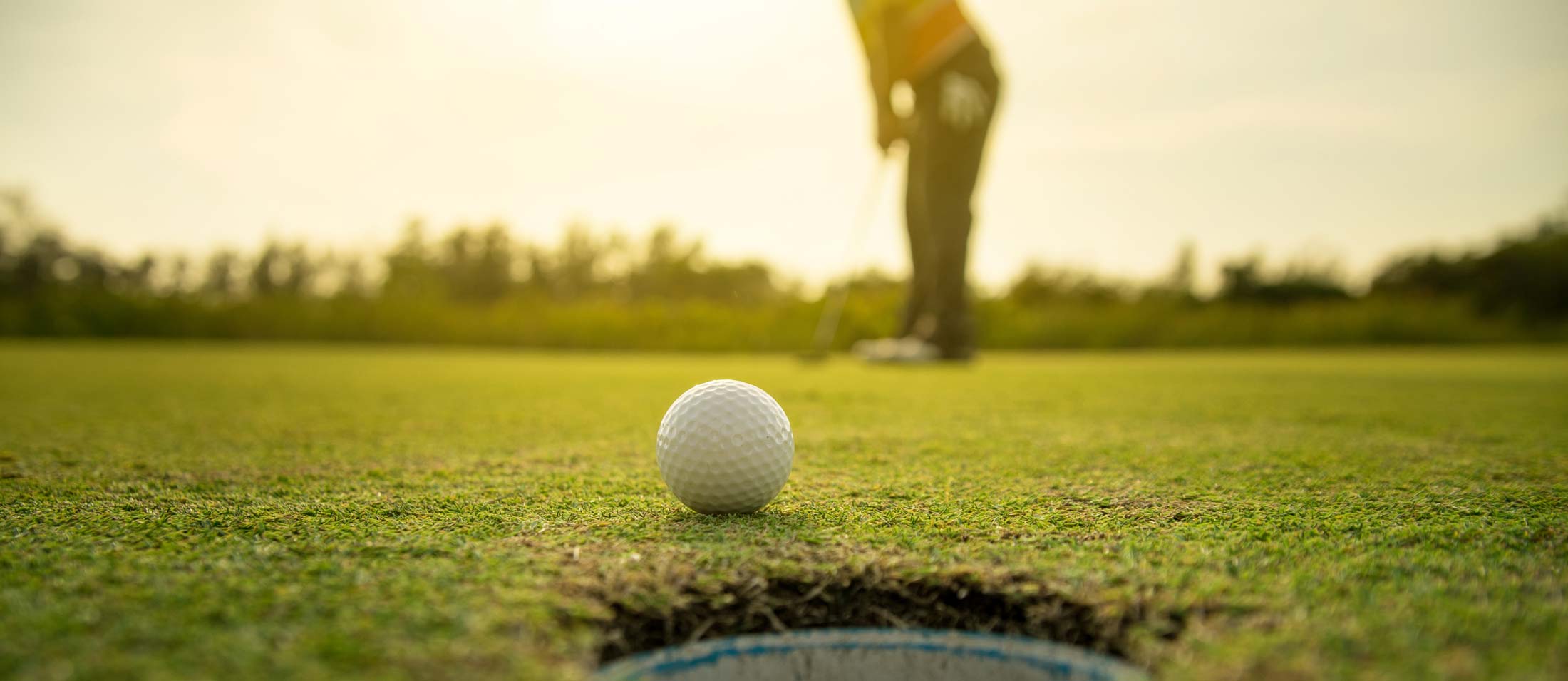 Just lay low. Keep it simple and make your dad a nice home cooked meal. Or take him to a nice restaurant in the area and have others doing the cooking for you. 
Local Events:
Father's Day Cocktail Class – On June 16th you and your dad can make two signature cocktails at Up North Distillery in Post Falls, plus get 20% off all merchandise. 
Father's Day Buffet – On June 16th at the Coeur d'Alene Casino, dad's can enjoy a yummy buffet and $3 Manmosas!
Car D'Alene – June 14th and 15th in Downtown Coeur d'Alene, check out some classic cars with your dad.
Out of the Box Gift Ideas
Make Your Own Hot Sauce Kit – $35
If your dad is a spice lover, this great gift he help can create his own brand of spice.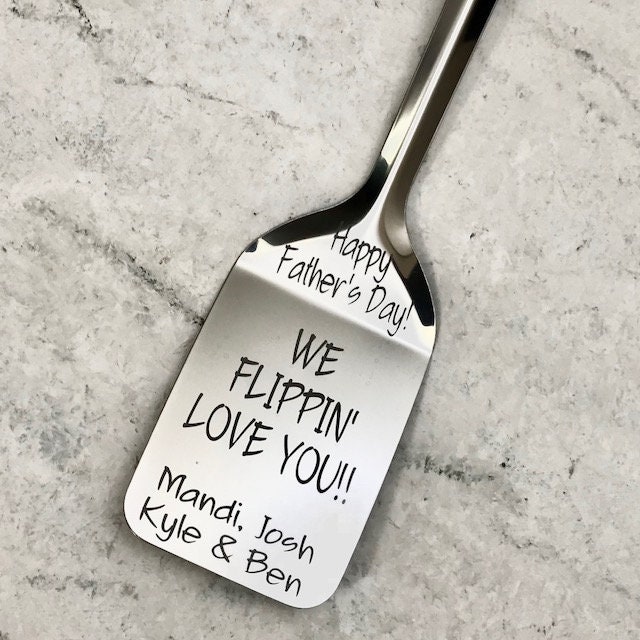 Personalized Spatula – $24.95
Nothing shows your dad you love him more than your name on an item he uses frequently. He'll think of you every time he uses it.
BeerLoft – $30
Save some room in your dad's fridge with this beer loft. Now he'll have more space for his snacks. 
Whisky Wedge and Glass – $18
Help minimize the water dilution in your dad's whisky but also keeping it chilled. That way it'll be good to the last drop.
Beer Jelly – $30
Now your dad can eat his favorite beers straight from the tap with jelly infused with craft beers.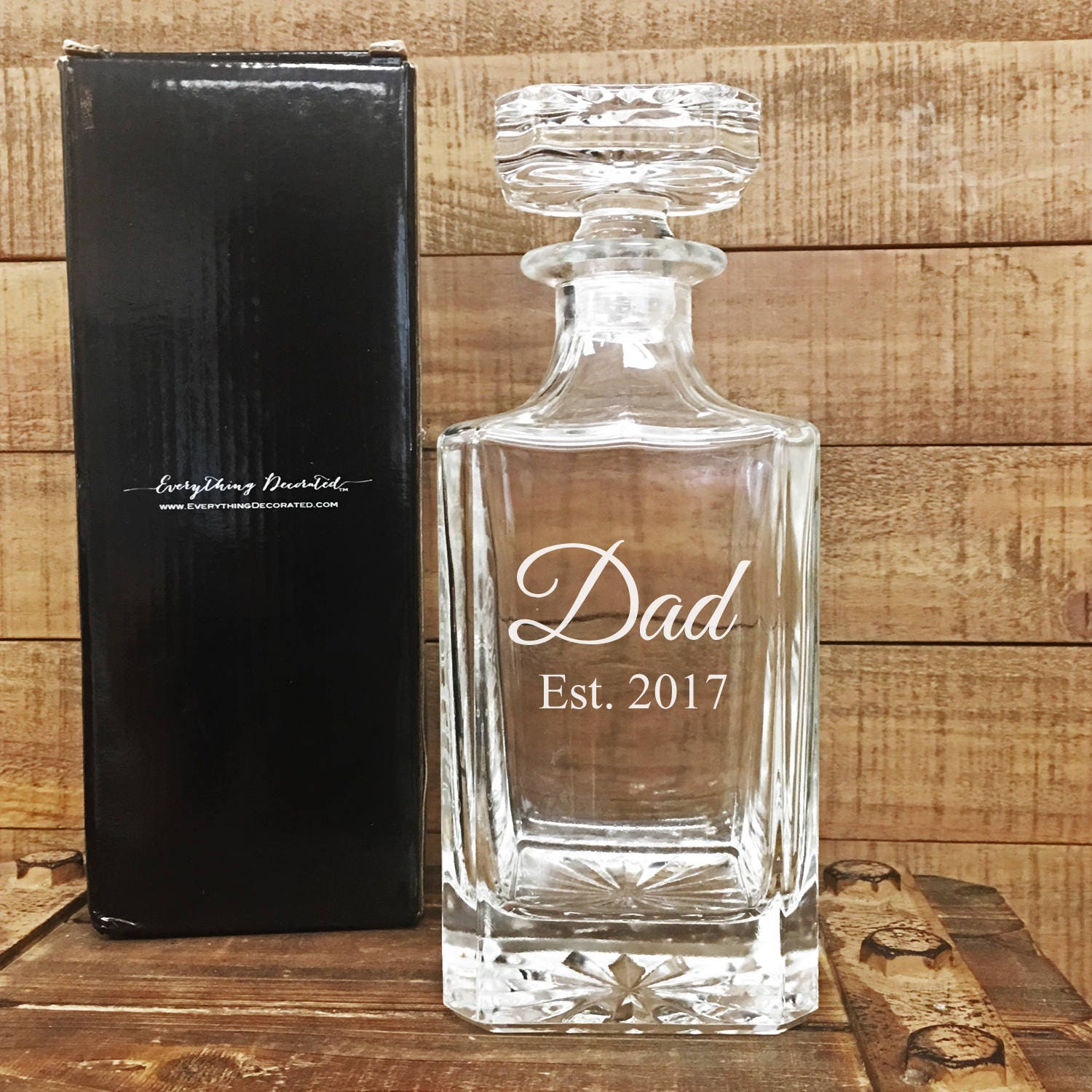 Personalized Engraved Glass Decanter – $29.99

Engrave one side or two sides of a glass decanter for your dad and help them savor whisky the way it was supposed to be.
Bottle Opener Slot Game – $70
Make your dad's house the place to drink with this slot game. Who knew drinking could become even more fun? 
Check out full lists of great ideas by following the links below:
Credit: Goodhousekeeping
Coeur d'Alene never ceases to amaze us. Not only do we get to enjoy the obvious beauty and all the lovely people who live here, but our Lake City offers so many other benefits! Like Theater!! But not just any Theater…

Aspire Community Theatre

.
Great Local Entertainment
Aspire Community Theatre (ACT) is unlike any other. How, you may ask?  To start, they are a completely non-profit run organization with experienced theatrical artists in charge. It's a community theater, staffed 100% by volunteers, yet working at a professional level.  As a result, you can count on exceptional and entertaining performances each and every time.
Their Mission
Aspire was founded because many parents of children in theater were unable to find other options once their children graduated.  Their only other option was acting at a professional level.   Creating this theater was a way they could continue to learn and expand their acting abilities right here at home.   Aspire is a conservatory theatre, which means, the students will learning through out each production because they are involved in each aspect of the production.  Aspire incorporates a wide a wide range of groups and ages to keep things lively. Plus, they "not only develop artists, but theater enthusiasts through education and exposure".  
 Aspire's mission "is to enrich, entertain and educate our community through exceptional live theater which inspires the imagination and provokes contemplation of truth. Our goal is to honor, reflect and collaborate with the greater community we serve, creating leaders for the future, as we form partnerships today."  And they do just that!
   Courtesy of the Coeur d'Alene Press
 A Gift To The Community   
Theater is a gift – for both the audience and artists and with 600 season ticket holders it seems like our community agrees.  Bringing together experienced theatrical artists combined with young talent and community leaders; Aspire is determined to improve the lives of not only the artists and productions but this community.  They provide a venue "For the next generation of characters".   Because of their local success, they are the only theater in the pacific northwest playing Mama Mia! First show is February 8th. 
John and Tracey Chime In
"Our first Aspire experience was for "Catch Me If You Can".   We were intrigued when they said it would be a MUSICAL!  We loved the movie and were so interested in seeing how it could be made as a musical.   Aspire took that movie to a whole new level as a musical play.  We loved it!  Above all, it was so creative and a throughly enjoyable performance.  We laughed and enjoyed every minute of it.  Aspire offers a diverse and multi-faceted mixture of talent we have not seen in community theater.  If you are looking for a great entertaining evening, go to a performance.  Finally, Mamma Mia would make a wonderful treat for your Valentine!   
John and Tracey Tindall   
Contact us

for special ticket discounts!!
Happening in February
Contact us

for special ticket discounts!!
Contact us

for special ticket discounts!!
Visit Aspire 

 

here

! 

Check out the upcoming shows and learn organization, donate, sponsor and volunteer.
Credit: https://aspirecda.com/
---
Now that it is nearly summer in Northern Idaho, you can almost hear a collective sigh of relief across the Panhandle. The sun is out, flowers are blooming and we can finally head downtown to Coeur d'Alene's wonderful farmers market! John and I have always felt personal conviction to buy local and to support our community and what better way than going out to meet the faces behind all the hard work?
Just a short trip down town to 5th street and you'll find dozens of tents full of color and aromas that will make you soar. Last year we bought some rare herbs for the garden at one of the local vendors and I was relieved to find that they are back again this year.
You're also likely to find one or two dairies, some fresh made stone-fired pizza and handmade soaps and countless other crafts but my Granddaughter's favorite is the strawberry ice cream that Sweet Peaks is selling. Sweet Peaks has been doing the farmers market for a while now, but are just opening up a food truck on 4th & Best Ave. They make all of their ice cream right on the spot with liquid nitrogen. It was really nice finally having ice cream that tasted like both cream and strawberries (real ones).
We hope you get out to the next one and make your own adventure like we did!
Hours
Downtown: Wednesdays 4pm-7
5th & Sherman
Hayden: Saturdays 9am-1:30
Hwy 95 & Prairie
Tax time again and a mound of documents and not sure what to do with it all?
Hopefully you made it through another tax season and found all of your documents needed to file your return.  Now, what documents do you need to keep and which ones should you toss?   Here's a little guideline which will help you with clearing out the old paperwork, but not throwing away anything that you might need later.
What to keep and what to toss?
John and Tracey Tindall
208-818-2365 or 2456
Thinking of selling and want to spruce up your home before hitting the market?   Surprisingly you should think small when making renovations and updates for the best ROI.
If you are like most of our clients you may have a laundry list of things you believe you need to your home before you sell it.  Some of the things may be costly and in the end will not improve the sale-ability of your home or even provide a good return on your investment investment.     Here are some tips to consider:

If you are thinking of selling , lets meet up and we can work with you to develop a plan for success.  The right improvements to increase the sale-ability of your home while being kind to your finances.
How to contact John and Tracey
John Tindall: 208-818-2456   johntindall@windermere.com
Tracey Tindall: 208-818-2365  traceytindall@windermere.com
Click here to learn: More about us!