One thing you can almost be sure of is at some point you will find yourself on a boat during the summer here in North Idaho. With the numerous amount of lakes and rivers, it's near impossible not to enjoy boat life, even if it's only for a day. Whether you're an avid boater, only enjoy it every now and then or are just getting into boating, it's always a good idea to know the basics of boating safety before leaving the dock.
1. Check the Weather Before You Leave
Be sure to check the weather of your route and destination, including the water conditions, before you depart. You can't always tell a storm will roll in just by looking outside.
2. Have the Proper Gear Onboard
You never know if or when you'll have an emergency. Being sure you have all the proper gear onboard will help avoid additional issues and will ensure you're prepared for every type of situation. Check out a full checklist here!
3. Be Aware of Carbon Monoxide
Always maintain fresh air circulation in your boat and be sure you and others on the boat are aware of carbon monoxide poisoning symptoms. Click here to learn more about CO & CO poisoning.
4. Take a Boat Safety Course & Know the Rules
There are several different courses you can take online for boat safety that you can receive certification for them. Check out the list here.
Knowing your rules will ensure you and other boaters safety. Check out the navigation rules here.
5. Get your Boat Checked
You can receive a free boat check! The U.S. Coast Guard Auxiliary and U.S. Power Squadrons both offer that service. These checks make sure you have the proper safety equipment and that they are in the proper condition per state and federal regulations. Find out how to get your check scheduled by clicking here.
6. Use Common Sense
Many of the rules on the water are consistent with the rules on the road. Stay alert, operate at a safe speed, make sure passengers are following safety measures, avoid alcohol use when driving and stay clear of the engine are examples of just a few.

7. Follow Proper Procedures
Knowing and following proper docking & anchoring procedures are an important part of boating. Depending on the type or boat you have and the weather conditions, the procedures you need to follow could be different. Be sure you know what to do.
Credit: Discover Boating & Nationwide
Posted on July 30, 2019 at 10:05 pm
John and Tracey Tindall
Category:

Helpful Tips, Life on the Lake, Things to Do and See in North Idaho
Tagged

#cda, #keepingitrealwithjohnandtracey, #mynorthidaho, #northidaho, boating safety, boatingrules, boatlife, freeboatsafetycheck, home, johnandtracey, keepingitrealestate, lake, lake coeur d'alene, Lakelife, north idaho life, river, staysafe
Here in beautiful North Idaho we are lucky to have 4 very distinct seasons. Everybody loves the warmth of Summer, the freshness of Spring, the colors of Fall, and the coziness of Winter.  
With winter comes SNOW and that can mean snow storms!   Driving in the snow and knowing how to be prepared for winter driving can be a bit stressful. 
Knowing what to do or even where to start preparation can be one of the biggest hurdles. There are simple preparations that can be
done to your vehicle and with your family to get through the longest and coldest season. Check out the below tips to help avoid winter from sneaking up on you and those you love.

Preparation Tips for Successfully Surviving the Winter:
Get a Vehicle Winter Maintenance Check-up Before Winter Hits:
~ Don't wait to check your battery, belts, hoses, radiator, lights, brakes, heater/defroster and wipers ~

~ Tire shops and mechanics are busiest just before and during winter storms, so get your check-up scheduled NOW ~
Keep a Basic Winter Survival Kit in Your Vehicle:

~ Flashlight ~ Batteries ~ Blanket ~ Snacks ~

Water ~ Gloves ~ Boots ~ First-aid kit ~

Load Your Car with Basic Travel Gear:

~ Tire chains ~ Ice scraper/snowbrush ~ Jumper cables ~ Road flares ~

Keep Your Fuel Tank Full:

~ Don't let it fall below half a tank ~

Plan With Your Family

~ Create a plan that works well with your family ~

~ Practice it each year before the snow falls ~

Stay Informed:

~ Be sure to find your local station for traffic reports and emergency messages ~

~ Know the weather approaching so you are prepared for its arrival ~

Check Your Tires:

~ Make sure your chains fit before the first winter storm ~

~ Check tire pressure during cold weather ~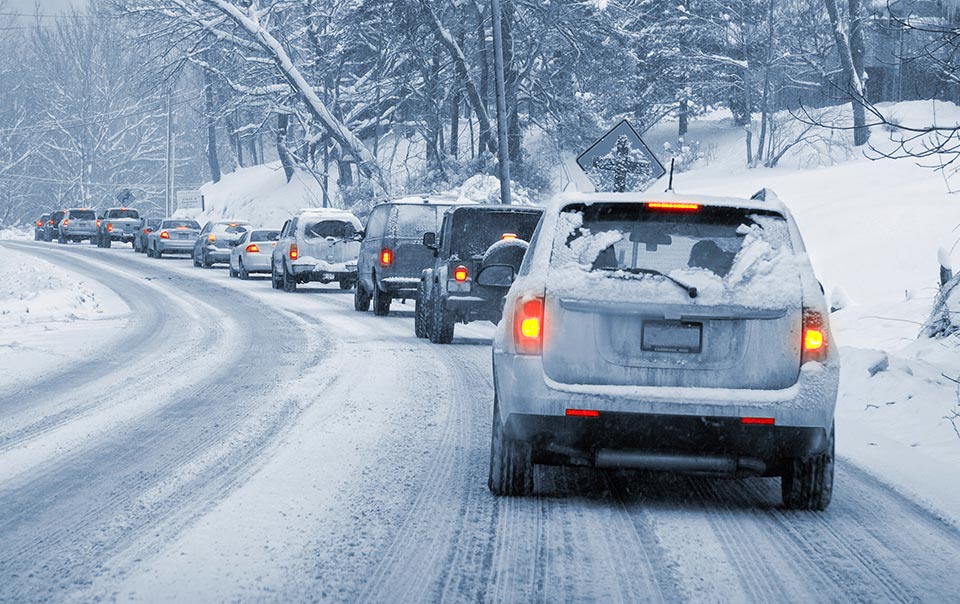 ………………………………………………………………..
………………………………………………………………..
Click on the Checklists Below for More Information:
Get Ready for Freezing Temperatures & Snowfall
Get Ready for Winter Weather Driving
…………………………………………………………….
………………………………………………………………………………………………………………
AND REMEMBER TO ALWAYS BE SAFE OUT THERE!!
…………………………………………………………………………………………………………………………………………………………………………………………………………..
…………………………………………………………………………………………………………………………………………………………………………………………………………..
Sources:

Washington State Dept of Transportation https://www.wsdot.com/winter/emergencykit.htm
Take the Winter by Storm https://takewinterbystorm.org/
Posted on November 21, 2018 at 12:21 am
John and Tracey Tindall
Category:
Helpful Tips
Tagged

#mynorthidaho, coeurdalene, cold, driving, Idaho, johnandtracey, keepingitrealestate, key, letsmakeawesomehappen, pnw, preparation, prepare, safe, safety, snow, snowfall, staysafe, storms, teamtindall, temperature, tip, tips, weather, winter, wintertips