Whether you're buying, selling, building or remodeling – it's good to know the home features that every buyer is looking for. Especially if you're remodeling or building and plan to resale, some of these items may make or break your real estate transaction.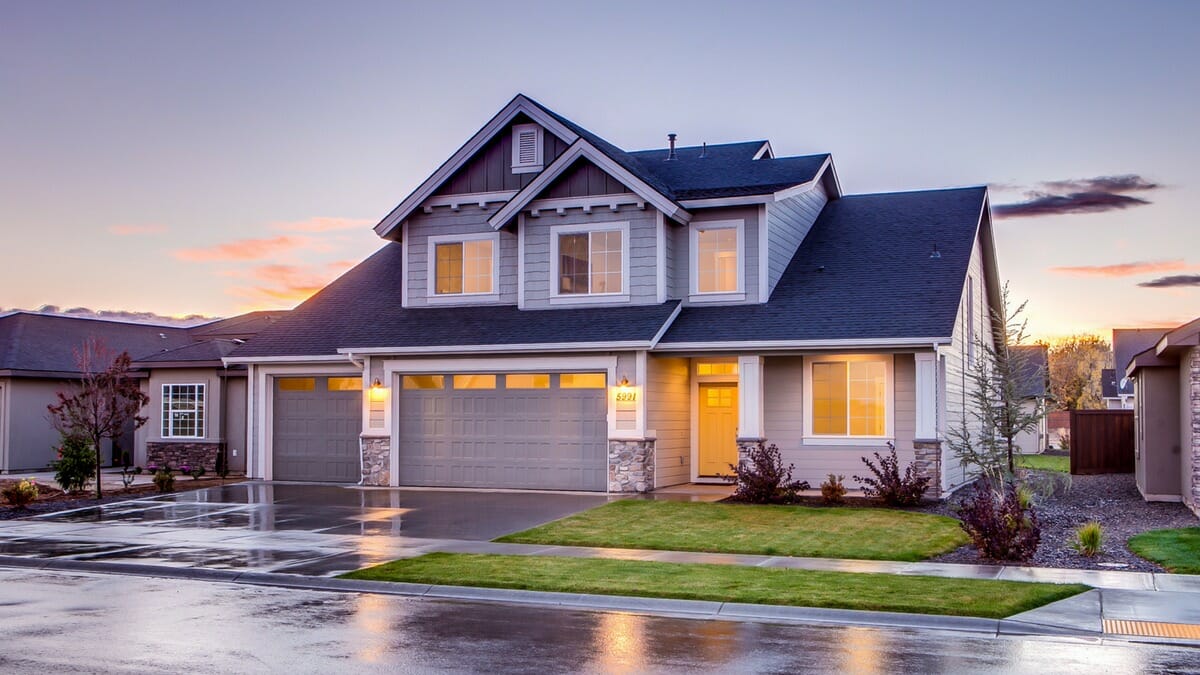 What Not To Do
Let's first start with a quick list of no-no's. Although the idea and everyday use of some of these items may work for you, they could severely hurt you if you plan to sell you home since they're not practical for the average buyer:
Removing closets
Combining two rooms
Adding a sunroom
A garage converted to a living space
Adding a pool or hot rub
Any feature that is too personalized such as wall color/texture,  too much wallpaper, or lavish lighting that may look dated overtime
What To Do
Below are some home features that will increase the resale value of your home and what most all buyers are looking for.
Hardwood Floors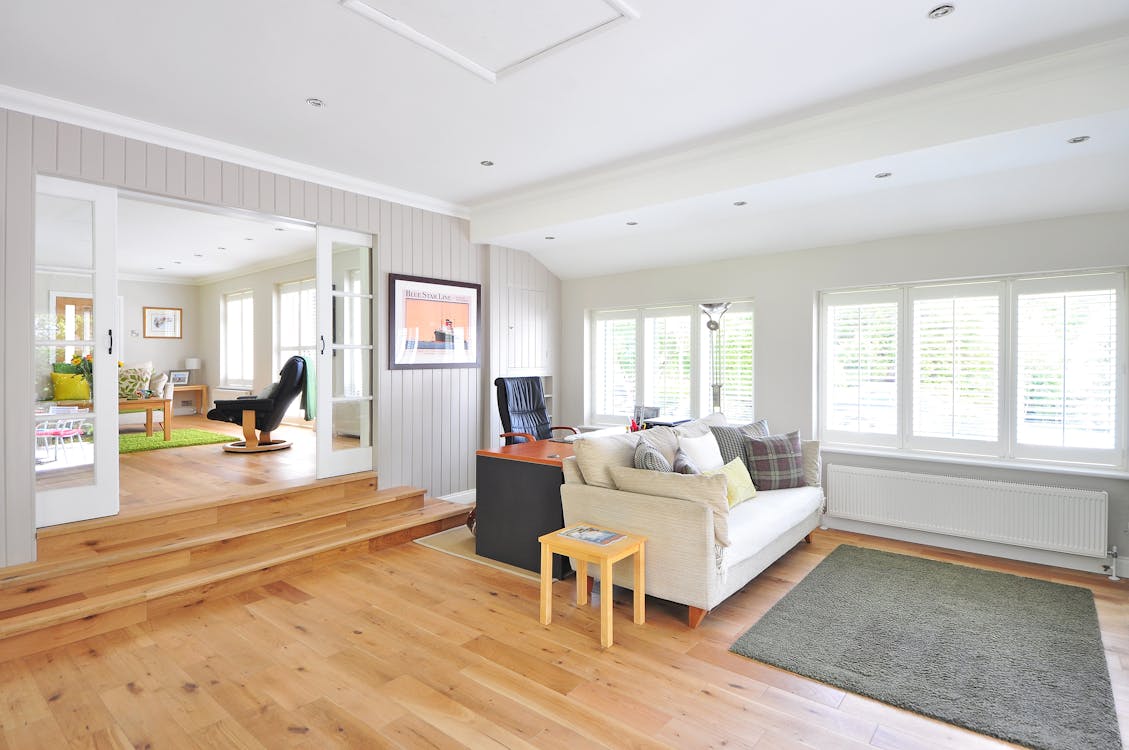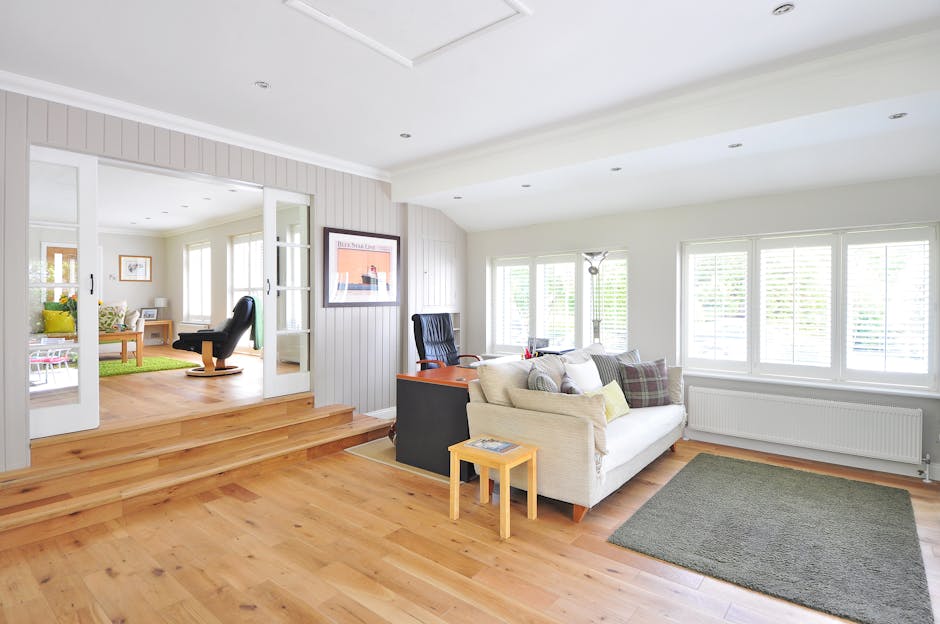 Since they are much easier to clean, durable, long lasting, and have a contemporary look, hardwood floors are one of the top features a buyer wants. Engineered wood flooring is a good option if you're on a budget, although it may not last as long it's still just as easy to clean and has the same look.
Modern Kitchen


Kitchens are where we spend a lot of our time, whether we're entertaining or cooking. So this feature is obviously going to make the list. A buyer will likely be looking for a modern kitchen with an open floor plan. Specific features that are of importance is a large pantry, an area to eat separate from the dining room (either an eat-in kitchen or island with a breakfast bar), new appliances that are stainless steel & energy efficient, ample counter space & storage, and quartz or granite countertops all with a modern design.
Energy Efficiency

Who wouldn't want to save money? Buyers look for and are more likely to be interested in a home when it's outfitted with energy efficient appliances, windows, lighting and HVAC. These items help save money in utilities each month but don't take away from the buyer's  comfort level.
Laundry Room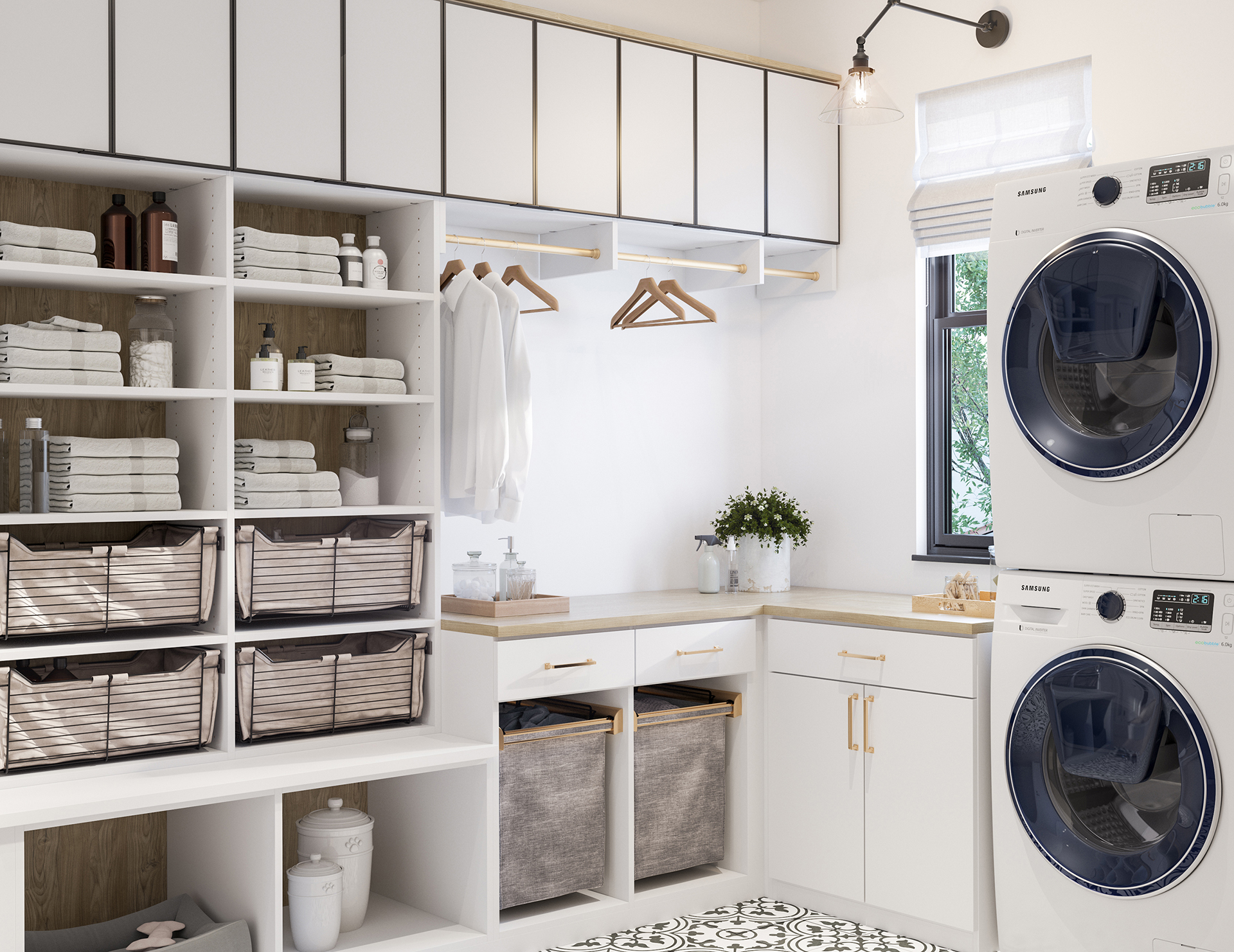 Having a dedicated laundry room is increasing in importance with buyers. Especially one large enough to sort, iron, fold and stack the laundry until it finally gets put away. The placement of the laundry room in a home is also important. Having the laundry room near bedrooms, just off the kitchen, as a laundry room/mud room combination or even a laundry chute if it's downstairs are all considered to be good locations
Walk-in Closet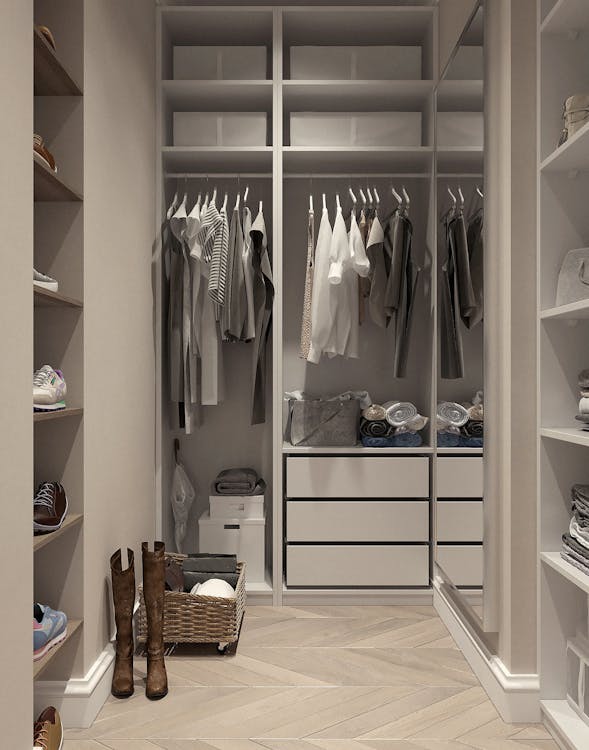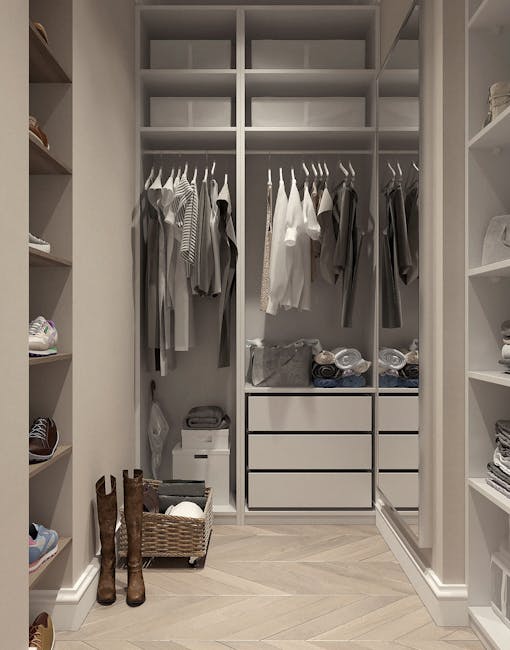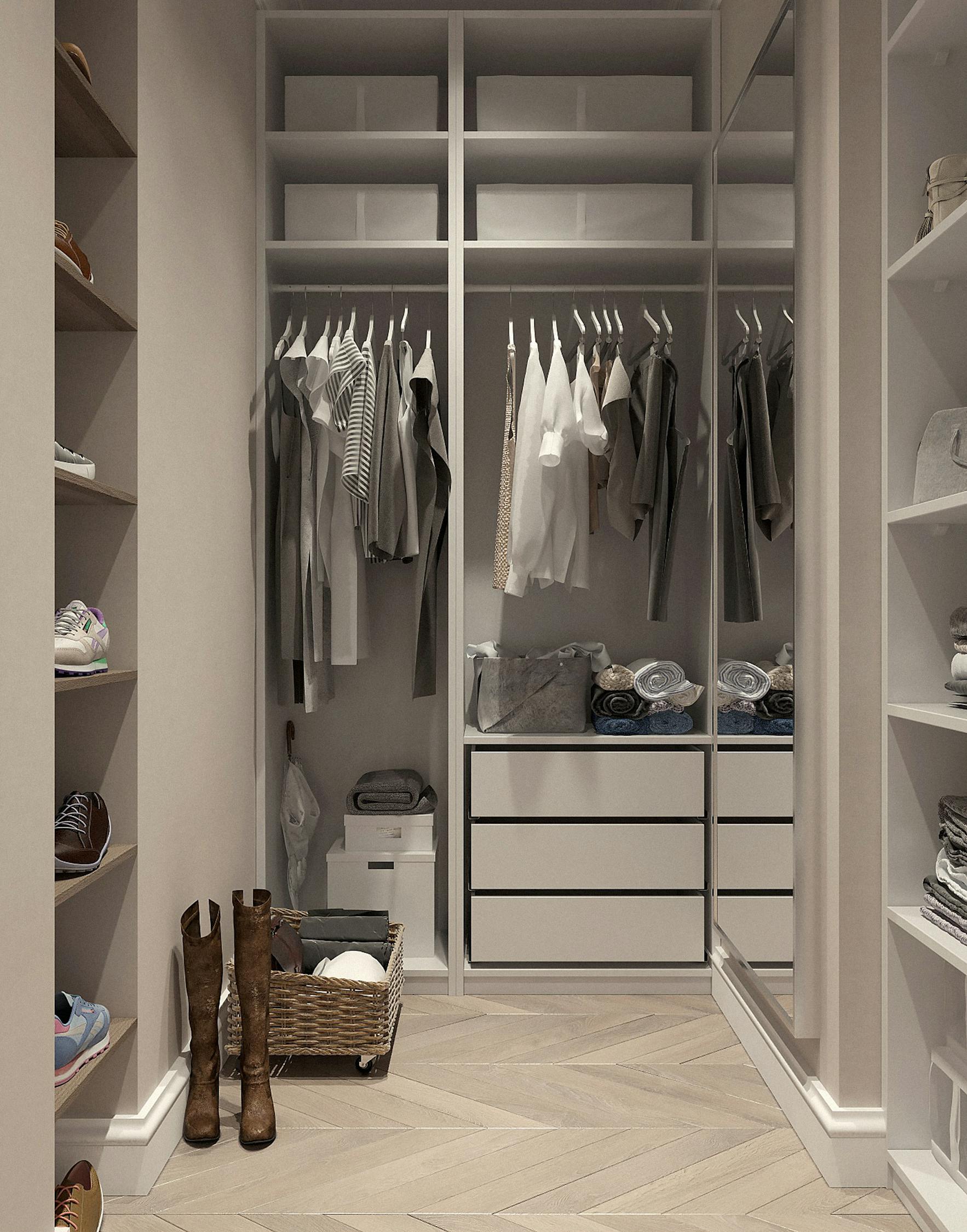 Many older homes do not have the luxury of a walk in closet, but the feature is quickly gaining popularity. Although closet space in general is very important, walk in closets off the master are considered essential for most buyers when purchasing a home. Depending on how large the closet is, it provides a space to showcase your wardrobe & accessories, keeps your clothes organized, and allows for enough room for a couple to store all of their clothes & accessories.
Large Garage

A large 2 car or 3 car garage allows for the buyer to park their vehicle indoors plus adds storage space. Unlike an attic or basement, the garage is much more accessible to store belongings. The space could also be used as a workshop or mudroom with space to build shelves and cabinets. The possibility with a large garage is endless.
Patio
Outdoor patios are a simple way to extend the living space of your home. It's really easy for buyers to see themselves sitting outside playing with their children or entertaining when the backyard is really nice. This is typically an easy and cheaper way to increase the value of your home.
Credit: GOBankingRates, SpaceWise, Kiplinger, Organized Interiors
Buying your first home is a BIG DEAL.  But it may not be as "scary" as you thought!
We have helped tons of first time home buyers get into their first homes.  Time and time again, the concerns, misconceptions and fears we discuss are the same.
Here are just 3 we hear all the time and often the reasons buyers decide they need to wait or that it "just wont for for them".
We are here to tell you, its not as hard you think and when you work with someone like us, we will get all of the questions answered and guide you through the process each step of the way.  Believe us, whatever you worried about or are afraid to ask, we have dealt with it before and can help you too!
If you are curious about buying and want to know more, let's connect!  We are here to help you Make Awesome Happen.
Also be sure to watch our First Time Buyer Play List on YouTube    for more helpful information about buying your first home.
When buying a home for the first time you most likely want to save money any chance you get. It can seem like an overwhelming and never ending drain on your bank account. When you finally close on your new home you probably won't want to even think about any more paperwork or transactions, but a quick trip to the County Assessor's office to file a homeowner's exemption will save you so much money each year in property tax. 
What is it ?  
An exemption that reduces the taxable value of your home up to a maximum of $100,000 in value.  
Why do I need it?  
By reducing the taxable value of your home, your taxes are much LESS and you SAVE!  If you have a mortgage, this savings will likely reduce your total monthly mortgage payment. 
Who Qualifies?  
If you live in your home at least 6 months out of the year as your primary residence, you qualify!  
When do I need to file?  
You must file by the 15th of April in 2018! 
Where do I file?
The county assessors office for the county in which you reside.
Remember:  Idaho is a non-disclosure state and this means that you do not have to share the value of your home with the county when you apply (what you paid for it)   
If you are not sure about your home owner exemption status,  give us a call and we would be happy to help you!  We are here to help!
TEAM TINDALL
JohnAndTracey.com
JohnTindall@Windermere.com
TraceyTindall@Windermere.com
J: 208.818.2456
T: 208.818.2365
Independence Day is just around the corner and we've come up with some tips, tricks and design ideas to help you be the BBQ champion. Some of my favorite childhood memories were any given summer outside, circled around the grill with friends and family. Here's to you and yours. Here's to turning those summer days in to wonderful memories.  
Clean your Grill!
The key to having almost anything ready to use, is cleaning it up after you use it. But if you are like me, sometimes the food coma sets in and cleaning up is out of the question. Here are some ways to keep your grill ready for a cookout at a moments notice.
Leave your grill on for a few minutes with the hood closed. This is a super easy, coma-friendly way to burn off any excess foods and fats left on the grill.

Give your grill a good scrub with something abrasive. Grill brushes, tin foil, abrasive sponge. Put a minute of elbow grease in to it to remove any charred junk.

To ensure a non-sticking grill when you fire it up the next time, spray on some non-stick spray or a bit of vegetable oil. I've even heard that rubbing a 1/2 onion on the grate can do the trick.

That's it. These easy steps will have your grill laying in wait, ready to pounce at any moment to help you keep your throne of Grill King- or Queen!
If you hate following instructions like me, here is the video version from diy network: How to clean your grill in 15 minutes
BBQ Hacks 
Here are a few hacks to make serving, eating and cleaning up after your festivities easy as pie!
Recipes
Here are some recipes that we either love or want to make this summer. And I may be a bit biased for bourbon. Not sorry. Photos and titles are linked.
 Yes. All of those!
These look amazing. I cant wait to make these. Ribs are such a guilty pleasure of mine. They're messy, they're not exactly on the skinny menu, but Lord they are delicious.
You read that correctly. Made these last year for a family gathering. I wish I had made more, there wasn't nearly enough to go around twice. 
This is another recipe I am looking forward to using this Independence day. I hope it has as much kick as they say. 
BBQ Grill Station Ideas
Maybe this summer your mind is set on remodeling or updating your back yard. Here are some BBQ stations that are functional and add to your back yard setting.
These concrete counter tops have plenty of room for prepping. I really like the clean and fucntional design, as well as the low cost of concrete.
This one is really great too, I think the portable design is perfect for a more laid back yard. And having a sink nearby is such a smart idea. You handle tons of raw meat when you grill, and being able to wash your hands is an obvious way to prevent food-born illnesses. It even has a built in chopping block…. ok, ok. It's a cutting board. A girl can dream right?
If putting together a large permanent station isn't something that your bank account will allow, this might be a good solution. You can set up a semi-permanent station by using cinderblocks and paver stones to accomplish a similar built-in feel. This way you won't spend a fortune and you will still have all that work and prep space. 
We hope you enjoy these tips and tricks. If you're feeling motivated, we'd love to see how your projects are coming along. And feedback on the recipes is always encouraged. Enjoy!
From our family to yours, We hope you have a wonderful and proud Independence Day!
God Bless America!
Team Tindall
If you're like me, when you started the buying process you might have wondered why some houses are so outrageously priced and others are not. There are many factors that come in to play such as mortgage rates and availability, economic growth and personal demographics. But when prospective buyers are shopping their market, the one factor they may overlook is inventory shortage.
Real estate inventory is the quantity of houses that are available for purchase in any given market. When I'm out showing people properties, clients always amazed at how few mid-range homes there are. Clients also can't believe how quickly they go.
The only time that inventory is a problem for home buyers is when the inventory is low. Basic economics. High demand and low supply  yields high price tags for buyers. However, if you're looking to sell, this is great news for you. The fewer homes available, the higher the price tag on your home.
In our current market in the Pacific Northwest, there has been an inventory shortage for several years.  Due to the shortage, people are staying in their homes longer and moving less. Contractors are also in a bind because of the inventory shortages are causing prices to shoot through the room. Contractors don't get paid for homes that sell for less than their cost for production, making them less inclined to build for fear of not making a profit.
In this quick video Matthew Gardner, Windermere's chief Economist, breaks down the inventory shortage and it's side effects. He also gives us a forecast for what might be to come.
How inventory shortages are impacting the housing market
---
Now that it is nearly summer in Northern Idaho, you can almost hear a collective sigh of relief across the Panhandle. The sun is out, flowers are blooming and we can finally head downtown to Coeur d'Alene's wonderful farmers market! John and I have always felt personal conviction to buy local and to support our community and what better way than going out to meet the faces behind all the hard work?
Just a short trip down town to 5th street and you'll find dozens of tents full of color and aromas that will make you soar. Last year we bought some rare herbs for the garden at one of the local vendors and I was relieved to find that they are back again this year.
You're also likely to find one or two dairies, some fresh made stone-fired pizza and handmade soaps and countless other crafts but my Granddaughter's favorite is the strawberry ice cream that Sweet Peaks is selling. Sweet Peaks has been doing the farmers market for a while now, but are just opening up a food truck on 4th & Best Ave. They make all of their ice cream right on the spot with liquid nitrogen. It was really nice finally having ice cream that tasted like both cream and strawberries (real ones).
We hope you get out to the next one and make your own adventure like we did!
Hours
Downtown: Wednesdays 4pm-7
5th & Sherman
Hayden: Saturdays 9am-1:30
Hwy 95 & Prairie
Tax time again and a mound of documents and not sure what to do with it all?
Hopefully you made it through another tax season and found all of your documents needed to file your return.  Now, what documents do you need to keep and which ones should you toss?   Here's a little guideline which will help you with clearing out the old paperwork, but not throwing away anything that you might need later.
What to keep and what to toss?
John and Tracey Tindall
208-818-2365 or 2456
Thinking of selling and want to spruce up your home before hitting the market?   Surprisingly you should think small when making renovations and updates for the best ROI.
If you are like most of our clients you may have a laundry list of things you believe you need to your home before you sell it.  Some of the things may be costly and in the end will not improve the sale-ability of your home or even provide a good return on your investment investment.     Here are some tips to consider:

If you are thinking of selling , lets meet up and we can work with you to develop a plan for success.  The right improvements to increase the sale-ability of your home while being kind to your finances.
How to contact John and Tracey
John Tindall: 208-818-2456   johntindall@windermere.com
Tracey Tindall: 208-818-2365  traceytindall@windermere.com
Click here to learn: More about us!