ARE YOU READY FOR SOME FOOTBALL?!?!?!?! We are! The most showcased NFL game of the year is just around the corner. However you chose to watch and celebrate, you'll want to be prepared. Check out the details of the game, ways to celebrate & some recipes to try below.
Game Details
If you are a football fan, you likely already know all the details of the game. But in case you've been living under a rock, here's what you need to know. Super Bowl 55 kickoff is set at 3:30pm on Sunday, February 7th. It'll be located at the Buccaneers stadium in the Tampa Florida and you can watch the game on CBS. And for those of you who are only watching the game for the halftime show, you have the 3 time Grammy award winner & Canadian singer-songwriter known as The Weeknd to look forward to!
Get Pumped for the Game
If you're team isn't in the Super Bowl or you have kids that totally understand the concept, there are still some great ways to get into the spirit:
1. Pick your team and go all in! Make signs and banners and start decorating. Wear your team colors, dress up and you could even paint your face.
2. Make fun recipes with your kids. The best part of Super Bowl has to be all the yummy snacks! This year, instead of putting out all the classics, cook up some new things with your kids. It doesn't have to be crazy or complicated, your kids will love to get messy in the kitchen with you. Go a step further and create food that represents you team of choice.
3. Play a Super Bowl themed game. The game can tend to get a bit long for some, keep it interesting with a game. There are tons of ideas out there such as commercial BINGO, football brain teaser, place your bets and more! Check out some more ideas and how to make it a reality here.
4. Start Celebrating Early. If you have kids that are too young to stay up for the game or you just want to start the celebrations early, try watching some Super Bowl themed movies. Try the classics like Little Giants, Friday Night Lights, Remember the Titans and Rudy. Or you could start your own family flag football game.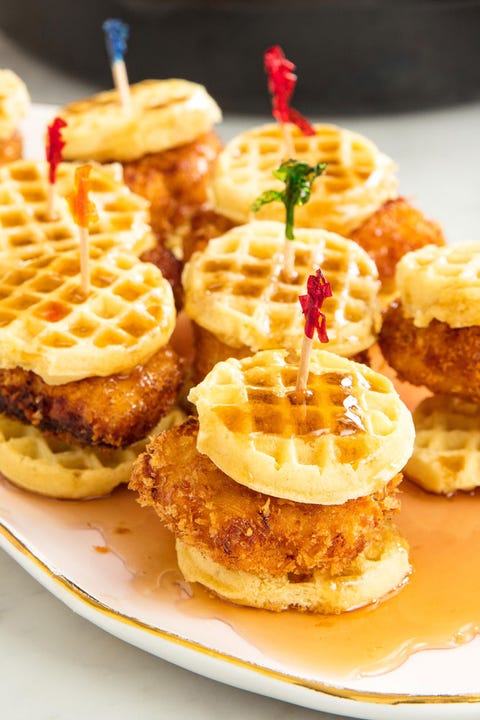 Recipe Ideas
Wanna impress everybody at your Super Bowl party? Try some new and exciting Super Bowl foods like mac and cheese bites, chicken & waffle sliders, maple bacon wings or pulled pork ring. Check out some other great ideas here!
Credit: SportingNews, MomyNearest, 
Here in beautiful North Idaho we are lucky to have 4 very distinct seasons. Everybody loves the warmth of Summer, the freshness of Spring, the colors of Fall, and the coziness of Winter. With winter comes SNOW and that can mean snowstorms!  Driving in the snow and knowing how to be prepared for winter driving can be a bit stressful. Knowing what to do or even where to start preparation can be one of the biggest hurdles. There are simple preparations that can be done to your vehicle and with your family to get through the longest and coldest season. Check out the winter driving preparation tips below to help avoid winter sneaking up on you and those you love.
Preparation Tips for Winter:
Get a Vehicle Winter Maintenance Check-up Before Winter Hits:
Don't wait to check your battery, belts, hoses, radiator, lights, brakes, heater/defroster, and wipers
Tire shops and mechanics are busiest just before and during winter storms, so get your check-up scheduled NOW
Know How to Drive in the Snow and Ice
Start your vehicle early and scrape your windows each morning before heading out. It will ensure you will have a clear view of the roadway and keep you warm
Be smooth and slow in steering, breaking, and accelerating. If you move the tires too quickly, they don't have time to respond and you will end up sliding.
Drive for the conditions – that means drive slower, accelerate slower, don't stop if you can avoid it since accelerating back up may be difficult and leave additional room between you and the vehicle in front of you (Keep in mind that the larger the vehicle the longer it will take for it to stop)
Do not use cruise control because if your car skids or hydroplanes it accelerates to maintain the vehicles speed which will make it very difficult to remain in control of your vehicle.
Accelerate from a stop in 2nd gear because there is less torque and you're less likely to spin the tire.
Know how to handle a hill, do not power up the hill or stop on your way up.
Drive in the snow pack next to the road to get more traction if the road is too icy
Remember that all-wheel drive and 4-wheel drive vehicles do not stop faster or steer better on ice
Slow down when you approach intersections, off-ramps, bridges, or anything that looks like it may be icy or where you will need to stop
If you end up behind a snowplow, slow down and give the plow extra room
Chain-up and removal areas are often where people are out of their vehicles so be sure to slow down and be vigilant in those areas
Practice driving in parking lots to learn how to handle your vehicle in a slide and get to know your breaks, that will help tremendously in a real-world situation.
Have Basic Winter Survival Kit & Basic Winter Travel Gear in Your Vehicle:
You never know what you will run into when you drive away from your home each winter morning, so it's best to always be prepared. The checklist below will make sure you have everything you need.
What to Keep in Your Car – Checklist

Know What to do in an Emergency:
If you start to slide, first thing to do is stay calm! Avoid sudden movements. Do not turn your tires quickly, accelerate or break suddenly, it can cause you to lose traction. Look where you want to go and steer that direction. If you start heading off the road, steer towards things that will cause the least amount of damage, such as an empty field or yard.
Find a roadside assistance company and plan that works for you. Check with your insurance provider and see if it's comes with your plan or any possible discounts. Don't forget to renew the policy! Many individuals let it expire and forget about it until it's needed.
There may be a situation where you are stranded, maybe your vehicle broke down or you've slide off the road, and you need a tow truck or a ride. It's good to have phone numbers saved in your phone in case you are at a location where you can't access the internet. Below is a small list of tow companies and ride options in our area:
Schaffer's Towing – (208)667-2330
Reliable Towing – (208)762-5151
Cole's Automotive, Mobile Service, & Towing –

(208) 83-3582

Al's Towing – (208)265-8697
Coeur d'Alene Cab –

(208) 667-9000

Collins Taxi –

(208) 704-0151
Note: Often with ridesharing options, such as Lyft and Uber, you must sign up and create an account to use their service. If you haven't already, it would be a good idea for sign up for one, so you have another ride option.
Keep Your Fuel Tank Full:
~ Don't let it fall below half a tank because condensation can form in the empty portion of the gas tank. In cold weather, that condensation will freeze then collect into icy blockages in your lines and make it difficult to start your vehicle.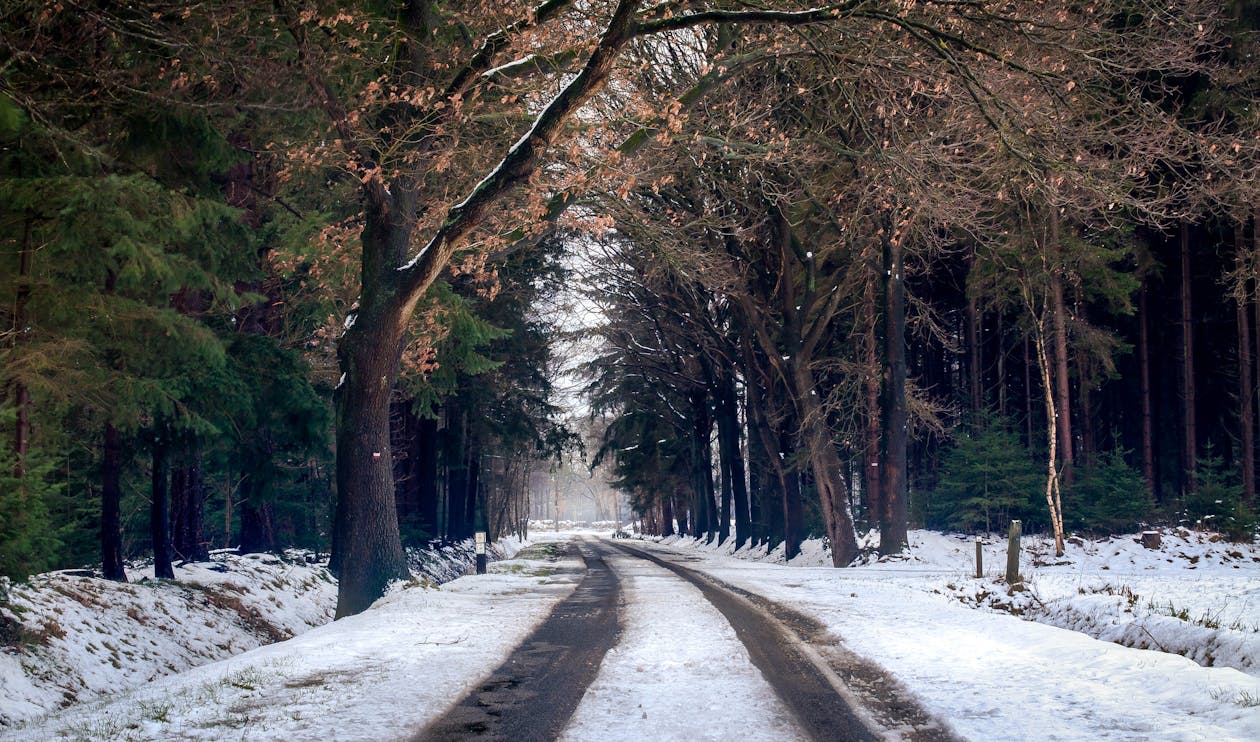 Plan With Your Family:
~ Create a plan that works well with your family in case an emergency happens, especially if you have younger drivers
~Go over it each year before the snow falls
Stay Informed:
~ Be sure to find your local station for traffic reports and emergency messages. Most local stations in your area will have weather alerts, but if you're specifically looking for a weather channel, click here to find one in your area.
~ Check the weather frequently so you are prepared for its arrival
Check Your Tires:
~ Make sure your chains fit before the first winter storm
~ Have the correct type of tires for the weather
~ Check tire pressure during cold weather. To do so, first find out what the recommended pressure is. Then after your tires have cooled, press the tire gauge directly into the tire vulvae and hold firmly (You should hear no air coming out). Based on what the gauge says, you could either release some air, add some or leave it. Check it frequently though winter.
Check out this video for additional recommendations and visuals to help with the tips listed above:
Click on the Checklists Below for More Information:
Get Ready for Freezing Temperatures & Snowfall
Get Ready for Winter Weather Driving
AND REMEMBER TO ALWAYS BE SAFE OUT THERE!!
Sources: Washington State Dept of Transportation, Take the Winter by Storm, US Forest Service, Osceola Garage, Your Mechanic
Deciding which type of home is best for you – house, condominium, townhouse or apartment – can be a struggle. Each type has its own benefits and drawbacks, it all depends on your life and specific circumstances. But it's best to know the differences and how it will align with your life before making the decision.
Differences Between House, Condominium, Townhouse and Apartment
House
This option offers the most privacy and freedom of the 4 different options. You have more opportunities to personalize your space. You don't share a wall like you do with a condo, townhouse or apartment. Additionally, the outdoor space is usually the largest of the 4. On the down side, a house is situated on its own lot which leaves you with the responsibility of maintaining the lawn and structure. Also, purchasing a home has the most cost upfront with a down payment, closing costs, and other homeowner fees.
Townhouse
A townhouse is typ4ically a multi-leveled & narrow structure that connects to others in a row or block. The building has a small parcel of property either in the front or the back. This option offers a mix of both a house and condo, which may be the best of both worlds for some. Similar to a house, townhouse owners are responsible for some maintenance and repair. HOA fees are generally lower than that of a condo since there are less shared amenities.
Condominium
A condominium or condo is an individually owned unit of a larger structure. A condo is generally less expensive than a house or townhouse due to their smaller size and they come with no land. However, with a monthly mortgage payment combined with HOA fees, the cost of living can increase. You are only responsible for the inside of your unit which means less maintenance responsibility. The outside of the unit is considered the common area and ownership is shared with all the condo owners in the building, which means less privacy. As a condo owner, you will live in close proximity to others including sharing certain amenities.
Apartment
An apartment is similar to a condo in that it's a unit inside a larger building. The largest difference than the other 3 options is that apartments are rented rather than owned. You may get similar amenities as a condo, but you only pay monthly rent to the landlord. Because of that you won't be building equity to use in the future. Renting an apartment is likely the least expensive option, especially since you won't be paying monthly HOAs. You must rely on the landlord for all maintenance inside and outside of the unit. The space is not yours to personalize and may be required to leave after your lease is up.
Will It Work For Your Life?
House
Purchasing a house is the best option for those who would like to invest in their financial future since you will be building equity. Additionally, it will give you the opportunity to put down roots and the space to start or grow your family. You will have the security of knowing you can handle significant life changes. The privacy and freedom to personalize your space as you please.
Townhouse
For those that would like more space than what a condo or apartment can offer but aren't yet ready for owning a home, this is a great between option. It's ideal for homeowners who don't want the responsibility of maintaining a large home and yard. It could be a great fit for those looking to get out of renting in a large metropolitan area to owning their own home in a more residential area.
Condominium
If you're looking for a low-maintenance residence with shared amenities and a strong community feel, this would be a great fit. They are typically located in more of a metropolitan area with access to shopping, dining and entertainment. This will allow for a shorter commute than in a suburban area.
Apartment
An apartment is a smart choice for those who don't want the responsibility of home ownership just yet. It would be a stepping stone into living on your own, knowing that you are not yet building equity. Also, it would be good for those who don't plan to stay in one area long-term.
Ultimately, you will need to do what feels right for you and your situation. But we hope to have helped in making a decision in the right direction. No matter what type of home ownership you are looking for, we are here to help. Feel free to contact us with any questions!
Bald eagles migrate each year and from November through February they visit us here in the Coeur d'Alene area. That's due to the spawning kokanee and salmon in the lake that they feast on. These majestic creates are a marvel to watch and eagle watching is a great winter activity to do with your family.

Reasons To Eagle Watch
There are a million reasons to watch these marvelous birds as they hunt, nest and soar around the area. But here are just a few:
Perfect Family Activity – People of every age enjoy watching these bald eagles. It's a relaxing yearly activity you can do with your family and you are guaranteed to make forever memories.
Educational Opportunity – You can learn so much about these birds just by watching them. And you can do some research before heading out and teach your children about why they're here, what they feed on and their importance to North Idaho
 Great Outside Time – During these winter months we tend to spend too much time inside, especially during this time of COVID. Eagle watching is a great opportunity to get outside to enjoy the fresh air and there's plenty of room for social distancing.
Places to Eagle Watch
If you'd like to head out and find a place to spend to watch the eagles outside, there are 3 great places to go:
Higgins Point Address: N Idaho Centennial Trail, Coeur d'Alene, ID 83814
Mineral Ridge Boat Ramp Address: 7608-7322, ID-97, Coeur d'Alene, ID 83814
Mineral Ridge Trailhead Address: 9200 ID-97, Coeur d'Alene, ID 83814
Lake Coeur d'Alene also offers 2 hour cruises with cruise boats that are heated so you can stay warm.
Lake Coeur d'Alene Eagle Watching Cruises – Check out the details by clicking here.
Eagle Watching Etiquette
Eagles are wild animals, so a human presence can stress the birds. Here are a few tips when eagle watching:
If watching from the roadside viewing location, stay in or near your vehicle.
Avoid loud noises
Use binoculars or spotting scope rather than trying to get closer
Don't do something to try to make the eagles fly
Since eagle watching will occur mostly in the winter time and if you plan to view the eagles from outside, keep the following in mind:
Pull completely off the road
Park in designated parking areas
Be prepared for snow, ice & mud
Dress for the extreme cold, including any possible wind chill
Bring hot drinks and snacks
Safely and politely enjoy watching our friendly visitors over the next few months, before they're gone!!
Credit: Bureau of Land Management, Delaware Highlands Conservancy, CDA Resort 
If you head south for the winter, whether it just for a week on vacation or for the entire season, be sure your home is protected. A vacant home can be a target for thieves, damage or system malfunctions. Take these steps to safeguard your home.
Protect Your Home From…
1. Water Damage
A burst pipe can cause significant damage if you are away for a long period of time. The first option is to completely turn off your water supply. Be sure to drain your pipes of all its water by opening the faucets and flushing the toilets. Think about pouring antifreeze into your toilets to avoid any remaining water from freezing.
The second option is to not drain your pipes but to keep your furnace running to avoid pipes from freezing. Keep the temperature to 55 degrees or higher to keep the floor and wall cavities, where the pipes are located, warm enough. Open cabinet doors open to keep the warm air circulating. If you'd like to be extra safe, you can add extra insulation around your pipes.
Shut the water off to your washing machine and dishwasher to avoid any leaks. Shut off and drain your outside water sources to avoid freezing. Additionally, turn off the heat source and water supply to your water heater.
2. Pests
Start by cleaning your home thoroughly to discourage pests. Then, move to your fridges and freezers. Throw out any food not in an airtight container. If you're going to be gone for an extended period of time, empty, clean & defrost your fridges and freezers. Leave the doors open to avoid mildew. Next, inspect your home, inside & out, including the foundation to ensure there aren't any holes unwanted guests to enter. If you find one, seal it up. Chimneys and fireplaces are two important places you'll need to get inspected.
3. Fires
Unplug any unnecessary appliances such as TVs, coffee makers, and ant small appliances to avoid any electrical fires or power surges. Consider having a licensed professional inspect your electrical panel, wiring and outlets and repair anything defective.
4. Thieves
Avoid your home from looking unoccupied by having your mail forwarded or picked up. Hire somebody to shovel the snow from your driveway. Put your interior and exterior lighting on censors & timers and turn them on at varying times. Test your security system to confirm it's in working order prior to your departure. Download an app to connect to your security system to monitor any changes while away. Secure your doors and windows with deadbolt locks. Create an inventory of your valuables or store them in a safe deposit box in case of a robbery or accident. Ask a trusted neighbor to keep an eye on your property, to watch for any suspicious activity, pick up anything on your deck and park their car in your driveway every now and then. And lastly, don't advertise your travels on social media and wait to post any pictures until you've returned.
Have fun while you're away and don't worry about what's going on at your home since you've already taken care of it!
As a homeowner, you likely already have a checklist of items you need to complete before the snow stays. But, there are a few items that you may have forgotten about. Don't let these items go unchecked or you may have unnecessary headache and expense in the future. Below are 6 tasks that should be completed but many homeowners overlook.
Note: If you do not have a checklist of home maintenance before winter, take a look at ours here!
1. Drain Gasoline and Oil From Your Yard Equipment
Mowing your lawn may be the last thing on your mind right now. But, to ensure your power equipment still runs in tip top shape next year, drain the remaining gas and oil out. If gasoline or oil sits too long it could cause changes in the chemical composition which could lead to a number of problems. Read about how gas can go bad and how to identify it here.

2. Clean Your Window Weep Holes
There are many windows that have weep holes on the exterior bottom of the frame. Their purpose is to drain any water that collects in the frame's bottom channel. But often times they get clogged with bugs or debris of some kind which could then spill into your house. First, test the weep hole by pouring water into the track. If it doesn't steadily drain out, there is likely a clog. If that is the case, you could spray it out with compressed air or poke a wire hanger into the hole.
3. Drain Sediment From Your Water Heater
You should drain some of the water from your water heater every year otherwise sediment will collect at the bottom. With gas powered water heaters, this will cause hot spots that will damage the tank. With electric powered heaters, it could cause the lower heating elements to fail. So draining it once yearly will not only extend the water heaters life but also save you money on your energy bills.
4. Clean Dryer Vents
If your dryer vent is plugged, it could cause your dryer to run inefficiently or even cause a house fire. Before winter arrives, be sure to clean out your vent to prevent that from happening. It may not always be lint that causes the backup, there may be pests nesting or stuck exhaust hood flappers could also be the culprit. Each year, take the vent off the back of your dryer and clean it. You could get any debris out with a wet/dry vac or use a cleaning kit that can be purchased at home centers. Inspect your exhaust hood flappers to ensure they are in proper working order as well.
5. Check For High Water Pressure
High water pressure can cause issues with pipes, connections and appliances not to mention it wastes water. It is very easy to test to pressure, you just need to purchase a pressure gauge that hooks up to spigot or tub faucet. If the pressure is too high, just change the pressure reducing valve.

6. Test Sump Pump
It's best to test you sump pump twice a year to avoid your home flooding. It is very simple to test it, you just need to dump water into the basin to make sure it's working. And be sure your pump has a vertical float switch.
Consider adding the above tasks to your winterizing checklist to help with any possible issues that may arise over the winter season.
Credit: Family Handyman, Do It Yourself 
We all enjoy a day off from work or school because of a federal holiday. And Veterans Day is one of those great days. But, not all Americans may know the history behind that date and it's important to understand the holiday. As well as know how to honor those who have served.
The History

November 11, 1918 was the official end of World War I. In 1919, President Wilson proclaimed November 11th as the first commemoration of Veterans Day, then known as Armistice Day. Then, in May 1938, legislation was passed declaring that day as a legal holiday and "dedicated to the cause of world peace and to be hereafter celebrated and known as 'Armistice Day'." This new holiday was put in place to honor World War I veterans.
In 1954, after World War II and the Korean War, the 83 U.S. Congress amended the act, and word "Armistice" was replaced with Veterans. On June 1, 1954, November 11th became a day to honor all American veterans.
The Uniform Holiday Bill was signed on June 28, 1968. The purpose was to ensure three-day weekends for Federal employees by celebrating 4 holidays on a Monday. One of those holidays was Veterans Day which was moved to the 4th Monday in October. Although intentions were thoughtful, many states didn't agree with the decision and continued celebrating these holidays on their original days. Starting in 1971, Veterans Day was celebrated on October 25th.
Finally, on September 20, 1975, it was determined that the "commemoration of this day was a matter of historic and patriotic significance" to many. Therefore, President Ford signed a law which returned the annual observance to its rightful day on November 11th, beginning in 1978 – and has remained until today. This decision was supported by state legislation, veterans service organizations and the American people.
Returning the holiday back to November 11th, not only "preserves the historical significance of the date, but also helps focus attention on the important purpose of Veterans Day: A celebration to honor America's veterans for their patriotism, love of country, and willingness to serve and sacrifice for the common good."
Celebrating Veterans Day
Veterans Day is a day for us all to honor all our military, past and present. If you're trying to think of a way to do so this Veterans Day, there are plenty of things you could do. Check out of a few ideas:

1. Show up.
Go to a Veterans day event in your area. Not just a small get together with friends and family, but an actual organized event.
2. Donate.
There are a ton of different organizations that all offer either support, services or appreciation for our veterans. Check out a list here.
3. Fly a flag correctly.
Veterans Day is a perfect day to fly an American Flag. Just be sure you're do so properly! Check out how to do that here.
4. Ask someone about their service.
We all know somebody who served at some point in their life and Veterans Day is a great opportunity for you to ask about it. Here's some ideas on a few questions to ask: "What did you do in the military? How long did you serve? What was your favorite moment in all your time in the service? Did anyone else in your family serve? Why did you choose to go into the service branch you did?" Be sure not to ask if they've killed anyone, that may not be something they want to discuss. Sometimes you won't even have to say anything, just listen.
5. Write.
If you know a veteran, just simply writing them a letter or post card is huge. If yo don't know a veteran, write the local military installation and send one there. It will be very appreciated, even if sent anonymously.
6. Don't confuse Veterans Day with Memorial Day & know the difference.
Although similar in nature, these two holidays are different. Confusing or combining the two could diminish the importance of both. Check out the difference between the two below.
7. Visit a VA hospital.
Volunteer and spend some time with veterans at your local VA hospital. Many of the facilities will have an event or lunch that you can assist with.

8. Take a veteran out.
You could take a veteran & their family to a national park since admission is free for all visitors on Veterans Day. Just being outside can boost their emotional well being and improve their physical and mental health.
Veterans Day vs. Memorial Day
Although both holidays are similar, they are separated for a reason. Memorial Day is meant for us to remember those who died in service of their country or those who incurred an injury during battle. And although deceased veterans are also remembered on Veterans Day, that day is specifically set aside to honor and thank those who are still living. All the veterans who served honorably during both wartime and peacetime.
Credit: U.S. Dept of Veteran Affairs, Military.com & Military.com
Beautiful North Idaho has so much to offer! One great thing is all the edible mushrooms you can find. And spring is a great time to find them. But, you need to know what you're doing and what you're looking for as there are more poisonous mushrooms than edible ones. Check out some mushroom identification and tips below.
The most common and popular mushroom in our area is the morel. You have likely heard about morels, and may even have had the great pleasure of tasting one, but you want to be sure you know what you're looking for if you choose to more hunt.
Where To Find Them
Don't expect an expect morel hunter to share their secret more picking spots, for many reasons. The majority of morels grow in the wild, so even if they know you well, they will likely keep their spot a mystery. They wouldn't want to visit their spot and find it picked clean.
But, as a new morel hunter, there are some tips on places to look. For whatever reason, they tend to grow in areas that were burned the previous year. Searching in a recent burn is a great way to get your feet wet and figure out exactly what you're looking for.
Additionally, morels tend to grow in cottonwood forests, under elms and by rivers. Once you find one, you will likely find more.Unfortunately, the growth of morels are a bit perplexing and difficult to find which adds to the reward when you do find them.
How To Identify
You could be looking in all the right places, but if you don't know what you're looking for then you won't get very far. Below are a few tips to positively identify a morel:
Honeycomb-like cap with brown pits and ridges
The cap is fully attached to the stem and doesn't pop off
If you slice the mushroom in half, it will be hollow inside
False Morels
The are a couple morel lookalikes in the area that you will want to keep a lookout for when morel hunting as these mushrooms are poisonous:
Brain Mushroom – The cap of this mushroom is more or less convoluted, round & brain like which come in various shades or brown to reddish brown. The difference between this mushroom and a morel is that the Brain Mushroom doesn't have a honeycomb like cap. These mushrooms grow at the same time and in the same habitat as a true morel.

Hooded False Morel – The cap is brown and saddle shaped, it starts out smooth but becomes more convoluted/wrinkled as it matures. So, this mushroom also doesn't have a honeycomb like cap either. It also grows at the same time and in the same habitat as a true morel.
Both of these morels grow in north Idaho and are poisonous. They can cause adverse physically reactions within 1-24 hours of ingestion and I would advise avoiding at all costs.
When To Look
The basic answer is spring time, so late April-early May. But that all depends on the year, elevation and temperature. Morels like warm soil, so you will likely find them in the lower elevations earlier in the year and higher elevations later on. Morel season could last up to 2 months. The best time to look is on a sunny day, after a rainstorm.
How To Pick, Process, Cook And Preserve
Like it was stated earlier, morels grow mostly in the wild. So you want to be sure to pick them correctly to allow for them to grow next year. Be sure to pinch or cut them at the base. Do not pull them up or remove the root ball. Additionally, carry them out with a woven basket or mesh bag. This allows for them to release and spread spores. Do not use a plastic bag which not only stops the spread of spores but it also makes your mushrooms get slimy quick.
Once you get your mushrooms home you want to be sure to immediately get them processed. First, get them washed. There are a couple schools of thought regarding washing a mushroom. You could just brush off any dirt and inspect for worms/pests. Not using water because that could cause the mushroom to soak it up and dilute the flavor. Or, you could soak them in salt water overnight to get rid of any worms/pests.
To prepare the mushrooms, they do need to be cooked. They taste the best when harvested at just the right time and cooked shortly after they are picked. These mushrooms are choice, highly priced and sought after so be sure to take your time and research the best way to prepare the mushroom to enhance the flavor. Click here for some resources I've found.
If you don't plan to eat them right away, it's best to store them in a brown paper bag on your counter for no more than a few days. Or, if you'd like to preserve them for longer, you could always dry them. You could use a dehydrator to do this or just thread them on a string and let it dry in an area that is hot, dry and with a slight breeze.
Other Mushrooms To Lookout For
There are many edible mushrooms in North Idaho, some show in spring and some grow in fall. It's best to do your research to determine what's edible and how to harvest and cook these mushrooms. Click here for a quick list of some edible mushrooms in North Idaho, and how to identify them.
Here are some gorgeous pictures of some wild mushrooms taken right here in our national forests:
Credit: TwinEagles, IdahoStatesman, FunFal Forager, Riverman
Spring has sprung! It seems like it may be warm enough to start getting things in the ground, but we also live in North Idaho and could get random snow without warning. So, is it really a good time to start planting? Check out some tips below for getting fruits and veggies planted. It's never too early to start planning.
When to Plant
On average, the last frost in the area is anywhere from May 8th-15th so planting before then is a bit dangerous. There are warmer years when the frost ends much sooner than that, but overall is a good idea to wait.
Wait to buy! All those big box stores are starting to bring out all their plants and flowers and they look great. But, the likelihood they will survive this early is up in the air without frost prevention measures. Resisting the urge to buy until it's time to plant will save you money and time.
Seeding Indoors
Now is a great time to get some of your favorites seeded indoors. Purchasing seed packets are cheaper than plant starts and you get more options. You only need a few basic items and a warm, sunny window. Read all about how to start seeds indoors here.
Prepare Your Garden
Take a look at the winter damage in your garden. Make sure your perennial are still holding strong. Next, rake out any leaves or debris that's left over. And pull out those weeds, the soil is wet so they will come out easier this time of year. If you choose to use a chemical to kill the weeds, be sure to read up on it so it doesn't kill everything. Additionally, it's not recommended to use vinegar as a weed killer. I will wilt the leaves and make them look dead, but their roots will still be alive. It will also damage the PH of your soil and kill the good micro-organisms living there.

You can also start planning your 2020 garden. Figure out what and where you will plant things. A good idea is to not plant the same crops in the same spot each year, but rather to rotate them to prevent soil depletion and disease. Keeping a journal of your garden each year will help with that planning. It becomes a valuable tool year after year so you can know which plants thrive where, track weather patterns and planting times.
Don't work with wet soil. It will compact and create rock hard mud balls which are impossible to work with. Only after the soil dries, should you gently turn the top layer of soil. No need for a deep rototilling, this will bring weed seeds to the surface. And before adding anything to your soil, it's best to test it first so you know what it needs. You can find soil testing kits here.
Planting Calendar
You can plant cool season crops directly outdoors in late April or early spring. Those include peas, spinach, kale, lettuce, and carrots. But, of course, it all depends on the weather. If you plan to sow seeds directly into your garden, you will find that most of them do well when planted in early May. There are options if you want to transplant seedlings or start seeds indoors. Here are two great resources to help with timing of your planting:
Credit: Garden.org, Almanac.com, Coeur d'Alene Coop