How is our local Real Estate Market?  What can we expect for our market for the rest of the year?  WHat are the indicators to watch ?
Windermere's Chief Economist, Matthew Gardner shares his insights in the Gardner Report.
ECONOMIC OVERVIEW
Following a trend that started last fall, job growth in Idaho continues to moderate. The addition of 18,400 new jobs year-over-year represents an annual growth rate of 2.5%. This is to be expected at this point in the economic cycle, but it's worth noting that the current rate of job growth remains well above the national average of 1.6%.
In May, the state unemployment rate was 2.8%, marginally lower than the 2.9% rate of a year ago. The state remains at full employment, though it is interesting to note that the employment rate remained below 3% even as the labor force rose 2%, suggesting that the economy remains very robust as there are still job openings to accommodate new workers.
Posted on August 7, 2019 at 10:19 pm
John and Tracey Tindall
Category:
Real Estate Trends
Tagged

coeurdalene, gardnerreport, haydenidaho, Idaho, interestrates, johnandtracey, keepingitrealestate, Lakelife, letsmakeawesomehappen, lifestyle, localmarket, matthewgardner, postfallsidaho, sellersmarket, wearewindermere, windermere

What do you think of when you hear the words St. Patrick's Day? Likely the words green, beer, and parades come to mind. There's actually a full history behind that holiday and St. Patrick himself, with lots of interesting facts.

History
St. Patrick's day celebrates Roman Catholic Patron Saint of Ireland, St. Patrick. He wasn't born in Ireland, but rather Britain. When he was 16 he was taken captive to Ireland as a slave. He escaped and fled to a monastery in France.  Years later he went back to Ireland to convert the Irish to Christianity. Although the religion had already taken hold in the country, he helped it become more widespread. By the time he died, he had created many monasteries, schools and churches. The day of his death, March 17th, has become what we know and celebrate today – St. Patrick's Day.
The celebration of St. Patrick's Day started in Ireland. After the Irish immigrants moved to the United States, the celebration really took off with the parades and celebrations that we know today. Both the Irish and the non-Irish participate in the widespread holiday.
Fun Facts
The Shamrock was used by St. Patrick to explain the Trinity and is also Ireland's national flower/emblem.
Although the color green is now the common color of the holiday, it was not the original one. Blue was traditionally associated with the holiday. It switched because of Ireland's nickname "The Emerald Isle", the shamrock and the green in the Irish flag. 
Beer is the mostly widely consumed beverage on St. Patrick's Day (Big Surprise!), with Guinness being the most popular.
According to a census in 2016, 32.3 million U.S. residence had Irish ancestry which is 7 times the population of Ireland.
You have a 1 in 10,000 chance of finding a 4 leaf clover.
Local Events
St. Patrick's Day Parade – Downtown Coeur d'Alene on Saturday the 16th from 4-5pm
St. Patrick's Day Splash Bash – Coeur d'Alene Resort Saturday the 16th from 8-11:30pm
St.Patrick's Day Weekend Celebration – Mirabeau Hotel in Post Falls from the 15th-17th
Coeur d'Irish Party– On March 16th at the Coeur d'Alene Resort from 5:00- 11:30. Featuring traditional Irish music and St. Patricks day Fare.
CDA Firefighter's Pipes and Drums Pub Crawl– It is on March 16th and starts at 3:00 and goes on till 10:30. We have a schedule posted on our Facebook Profile so you can join in the shenanigans. Or… if you prefer. ↓↓↓
3:00PM – Capone's
3:30PM – All Things Irish
4:00PM – St. Patrick's Day Parade
5:00PM – O'Shay's
5:30PM – Slate Creek
6:00PM – Paragon Brewing
6:30PM – Daft Badger
7:00PM – Capone's
7:30PM – Coeur d' Irish
8:00PM – Eagles
8:30PM – Moose Lounge
9:00PM – Crafted
9:30PM – Crickets
10:00PM – The Ironhorse
10:30PM – Beacon
Happy St. Patricks Day and Erin Go Bragh
John & Tracey
Credit: GPB Media, Encyclopedia Britannica, LiveScience, ProFlowers, History
Posted on March 14, 2019 at 10:46 pm
John and Tracey Tindall
Category:

Best of CDA, CDA is Awesome, Keeping it Real - With John & Tracey, Things to Do and See in North Idaho
Tagged

#cda, #keepingitrealwithjohnandtracey, #mynorthidaho, #northidaho, beer, events, Green, Ireland, Irish, johnandtracey, letsmakeawesomehappen, Shamrock, St. Patrick's Day, St. Patty's Day
Here in beautiful North Idaho we are lucky to have 4 very distinct seasons. Everybody loves the warmth of Summer, the freshness of Spring, the colors of Fall, and the coziness of Winter.  
With winter comes SNOW and that can mean snow storms!   Driving in the snow and knowing how to be prepared for winter driving can be a bit stressful. 
Knowing what to do or even where to start preparation can be one of the biggest hurdles. There are simple preparations that can be
done to your vehicle and with your family to get through the longest and coldest season. Check out the below tips to help avoid winter from sneaking up on you and those you love.

Preparation Tips for Successfully Surviving the Winter:
Get a Vehicle Winter Maintenance Check-up Before Winter Hits:
~ Don't wait to check your battery, belts, hoses, radiator, lights, brakes, heater/defroster and wipers ~

~ Tire shops and mechanics are busiest just before and during winter storms, so get your check-up scheduled NOW ~
Keep a Basic Winter Survival Kit in Your Vehicle:

~ Flashlight ~ Batteries ~ Blanket ~ Snacks ~

Water ~ Gloves ~ Boots ~ First-aid kit ~

Load Your Car with Basic Travel Gear:

~ Tire chains ~ Ice scraper/snowbrush ~ Jumper cables ~ Road flares ~

Keep Your Fuel Tank Full:

~ Don't let it fall below half a tank ~

Plan With Your Family

~ Create a plan that works well with your family ~

~ Practice it each year before the snow falls ~

Stay Informed:

~ Be sure to find your local station for traffic reports and emergency messages ~

~ Know the weather approaching so you are prepared for its arrival ~

Check Your Tires:

~ Make sure your chains fit before the first winter storm ~

~ Check tire pressure during cold weather ~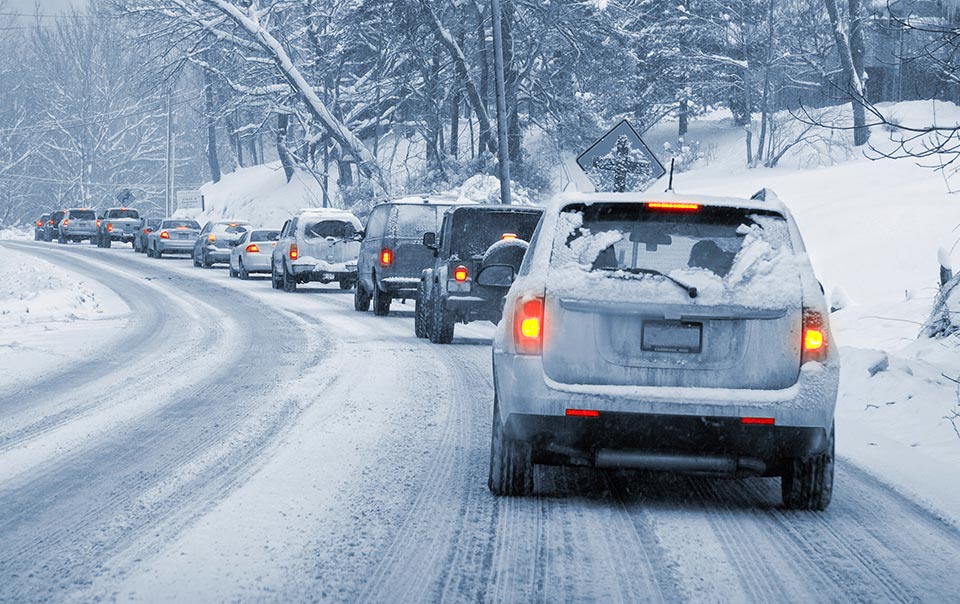 ………………………………………………………………..
………………………………………………………………..
Click on the Checklists Below for More Information:
Get Ready for Freezing Temperatures & Snowfall
Get Ready for Winter Weather Driving
…………………………………………………………….
………………………………………………………………………………………………………………
AND REMEMBER TO ALWAYS BE SAFE OUT THERE!!
…………………………………………………………………………………………………………………………………………………………………………………………………………..
…………………………………………………………………………………………………………………………………………………………………………………………………………..
Sources:

Washington State Dept of Transportation https://www.wsdot.com/winter/emergencykit.htm
Take the Winter by Storm https://takewinterbystorm.org/
Posted on November 21, 2018 at 12:21 am
John and Tracey Tindall
Category:
Helpful Tips
Tagged

#mynorthidaho, coeurdalene, cold, driving, Idaho, johnandtracey, keepingitrealestate, key, letsmakeawesomehappen, pnw, preparation, prepare, safe, safety, snow, snowfall, staysafe, storms, teamtindall, temperature, tip, tips, weather, winter, wintertips