In these times we seem to be stuck inside more often than not. This can make our home feel a bit more cluttery or unorganized. Take advantage of the time you're home and get things organized. But, where do you start? If you break it down room by room, it will make the task feel a bit less overwhelming. And before you get started, consider the follow tips.
Kitchen
A kitchen is often the most used room in the house, which can cause it to feel to most unorganized. The countertops especially seem to be the catch all for almost everything. The first thing you can do to make a difference is to take unused or unnecessary items off the counters. Adding open shelving is a great way to store those frequently used items for easy access. And store the larger items that you don't use as frequently in cabinets above or below.
A must-have for all kitchens organization is a lazy Susan. This brings the back of your cabinets to the front. The best items to put on a lazy Susan are the heavy, messy and clumsy ones that you seem you use often. Plus, they're much easier to clean than a cabinet.
Living Room
First, take inventory of all the items. Figure out what doesn't belong, what needs to be disposed of, or what can be moved to make it feel less cluttery. It's best to really take the time to consider the flow of the room and how foot traffic will interact with the furniture.
A good tip is to use items that serve as multiple types of things. Find items that have storage underneath, this will really help cut down on the disorganization.
Bathroom
Open shelving seems to work the best in bathrooms as both functional storage and for aesthetics. It allows you to store bathroom supplies, towels and toiletries in addition to providing a very welcoming feel.
Then, check under your sinks and in your medicine cabinets. Time to go through all those items and discard any old, unused or expired items. Once the amount of items are reduced, you can reorganize to make it feel much cleaner.
Bedroom
In a bedroom you want to maximize space and minimize clutter. A couple tips to do this, especially if your closet is small, is to place a garment rack against the wall or store out of season clothes elsewhere. Additionally, use the underside of your bed as a storage area with bins or roll out shelving. If you have a nightstand, use that as a dresser or a bookshelf as a decor piece.
The way you hang your clothes can also make a big difference in reducing clutter. Hang the most used items at eye level and those not used as often and accessories higher up. This will help you not also stay organized overtime but also save you time when you're getting ready.
Garage
Garages can get very unorganized and cluttered since it's not often looked at. But if it's done right, it can be a very useful storage area with room to park vehicles. The best tactic is to go vertical. This will allow you to store your items as well as those large bulky items that you don't use everyday.
If you go room by room when reorganizing your home, it can make it a much more doable task. And don't be afraid to really tear a room apart to put it back together. Something it has to be worse before it can get better.
Credit: Sandy Dodge – Windermere Blog
Spring has sprung! It seems like it may be warm enough to start getting things in the ground, but we also live in North Idaho and could get random snow without warning. So, is it really a good time to start planting? Check out some tips below for getting fruits and veggies planted. It's never too early to start planning.
When to Plant
On average, the last frost in the area is anywhere from May 8th-15th so planting before then is a bit dangerous. There are warmer years when the frost ends much sooner than that, but overall is a good idea to wait.
Wait to buy! All those big box stores are starting to bring out all their plants and flowers and they look great. But, the likelihood they will survive this early is up in the air without frost prevention measures. Resisting the urge to buy until it's time to plant will save you money and time.
Seeding Indoors
Now is a great time to get some of your favorites seeded indoors. Purchasing seed packets are cheaper than plant starts and you get more options. You only need a few basic items and a warm, sunny window. Read all about how to start seeds indoors here.
Prepare Your Garden
Take a look at the winter damage in your garden. Make sure your perennial are still holding strong. Next, rake out any leaves or debris that's left over. And pull out those weeds, the soil is wet so they will come out easier this time of year. If you choose to use a chemical to kill the weeds, be sure to read up on it so it doesn't kill everything. Additionally, it's not recommended to use vinegar as a weed killer. I will wilt the leaves and make them look dead, but their roots will still be alive. It will also damage the PH of your soil and kill the good micro-organisms living there.

You can also start planning your 2020 garden. Figure out what and where you will plant things. A good idea is to not plant the same crops in the same spot each year, but rather to rotate them to prevent soil depletion and disease. Keeping a journal of your garden each year will help with that planning. It becomes a valuable tool year after year so you can know which plants thrive where, track weather patterns and planting times.
Don't work with wet soil. It will compact and create rock hard mud balls which are impossible to work with. Only after the soil dries, should you gently turn the top layer of soil. No need for a deep rototilling, this will bring weed seeds to the surface. And before adding anything to your soil, it's best to test it first so you know what it needs. You can find soil testing kits here.
Planting Calendar
You can plant cool season crops directly outdoors in late April or early spring. Those include peas, spinach, kale, lettuce, and carrots. But, of course, it all depends on the weather. If you plan to sow seeds directly into your garden, you will find that most of them do well when planted in early May. There are options if you want to transplant seedlings or start seeds indoors. Here are two great resources to help with timing of your planting:
Credit: Garden.org, Almanac.com, Coeur d'Alene Coop
Love is in the air and Valentine's Day is just around the corner! What are you going to do for your sweetie this year? Whether you want to get them something special or do something special, there's lots of options.  We're here to help make your day exceptional.
Avoid The Same Old Same Old
Do you tend to get your special someone the same thing each and every year? Maybe some roses and a box of chocolates? This is the year to break that trend and avoid the ordinary!! Check out these great gift ideas that are better than flowers and candy. It's guaranteed to surprise the one you love:

This personalized gift is a great way to look back on your relationship. From the day you met, first date, got married, and the birth of your children.

What better way to capture each and every moment as they happen? You can treasure those moments forever. Stick them on your fridge, in a photo album or scrapbook.
Bring the spa to her! With several different scent options, you can treat your love from the comfort of their own home.

Switch up the usual with this date night bucket list. Lots of creative date night ideas, both fun and intellectual. Avoid the dreaded "What do you want to do tonight?" question.

Remember your special day in this unique way. Pick the best line from your vows and put them on display.

Satisfy their sweet tooth with a twist. So gorgeous they'll never want to eat it… if they can resist.
You Know Them Best
When it comes right down to it, you know your love the best. This is an excuse to treat them… maybe spoil them with a spa day. Keep them grilling with a BBQ Set. Make them laugh with a silly mug. Keep them cozy with a new blanket & pillow or PJ set. Get them a little buzzed with their favorite wine. Keep things smelling fresh with a candle. Help them feel pretty with personalized jewelry. Even if it's the classic flowers & chocolates, get them what they want.
A Night on The Town
Want to take your sweetie out on the town? Beautiful Coeur d'Alene and the surrounding area is never short on events, even for the day of love. And also some great date night ideas you could do on Valentine's Day or any other.
Bourbon & Chocolate Paring – On February 14th at The Bee's Knees from 4-11:30pm
Wine & Chocolate Pairing – On February 14th at The Culinary Stone from 4:30-6pm
Valentine's Dinner For Two – On February 12th – 16th at The Coeur d'Alene Casino
Valentine's Day Cruises – On February 14th or 15th boarding at The Boardwalk Marina, Times Vary
Sock Hop 1950's Dance – On February 14th at Lake City Center from 6-9pm
Sweethearts Ball – On February 14th at The Best Western from 5pm-12am
Mardis Gras Murder – On Feb. 14th & 15th, 21st & 22nd at The Cd'A Cellars at 6:30pm

Ice Skating at River Front Park in Spokane – Make an entire night of it and have dinner at an elegant restaurant downtown, catch a movie, go ice skating, and then stay at a nice hotel.
Pinot's Palette Date Night – You paint half a picture on a canvas and your partner paints the other half, making one giant gorgeous picture. Don't forget the drinks.
Ski/Snowboard Day – Enjoy the slopes at any one of the great resorts near us!
There are tons of romantic restaurants in the Coeur d'Alene & Spokane area. Click here for a great list in Coeur d'Alene! And here for a list in Spokane! And many may offer Valentine's Day specials!
Romantic Getaways
A getaway with the one you love is needed every now and then. And what better time than Valentine's Day? Celebrate your love together and enjoy a small vacation. You'll still be close to home, yet in a world of your own.

Located in gorgeous Sandpoint Idaho, this is a must stay. Visitors get to enjoy astounding views of the surrounding mountain ranges and beautifully constructed log cabins. Don't forget the horseback riding, outdoor activities, and all the history that comes with it.

The Blackwell Hotel is located in Downtown Coeur d'Alene. It's full of elegance, history, and many unique touches. First built in 1904, it still has the original artwork. A very romantic place, a must see!

Located on the North Shore of Coeur d'Alene Lake, it's become a top place to stay for visitors. At the resort you will never be bored with accommodations like golfing, spa, pool, restaurants, nightlife and more!  Check out their lake front rooms today.

This is a one of a kind experience! Dinner & a movie, then dessert & drinks after the credits roll. Don't forget the gambling & luxury rooms to stay in. Everything you need in one place.
Located in Downtown Spokane, Historic Davenport Hotel is right in the center of everything. With gorgeous city views, a romantic design, a spa, and even jetted tubs and fireplaces in some rooms you'll never want to leave! Great balance of modern amenities and a historic charm.
This little bed & breakfast is located just 10 minutes from downtown. Close but away from all the crows. Very peaceful and quite location which makes it perfect for a romantic getaway.
No matter how you choose to spend your Valentine's Day, make it memorable and celebrate your love!!
Credit: goodhousekeeping.com & countryliving.com & resortsandlodges.com
There is no question, the theater scene is not lacking here in Coeur d'Alene! There are numerous amazing shows to attend, year round.  Because there are 3 different venues just in one city, you have plenty to choose from. In addition, there are 7 different shows scheduled within the next couple of months, check them out below.
Fun Home

– Lake City Playhouse in Cd'A, Showings from Jan. 17th-Feb 2nd

When her father dies unexpectedly, graphic novelist Alison dives deep into her past. She tells the story of the volatile, brilliant, one-of-a-kind man whose temperament and secrets defined her family and her life. Moving between past and present, Alison relives her unique childhood. For instance, playing at the family's Bechdel Funeral Home, her growing understanding of her own sexuality, and the looming, unanswerable questions about her father's hidden desires. Fun Home is a refreshingly honest, wholly original musical about seeing your parents through grown-up eyes.
WINNER! Best Musical – 2015 Tony® Awards!
WINNER! Best Score (Jeanine Tesori & Lisa Kron) – 2015 Tony® Awards!
WINNER! Best Book of a Musical (Lisa Kron) – 2015 Tony® Awards!
WINNER! Best Musical – New York Drama Critics' Circle Award, Obie Award, Lucille Lortel Award, Outer Critics Circle Award, Off-Broadway Alliance Award
The Marvelous Wonderettes

– Cd'A Summer Theatre, Showings from Jan. 24th-26th at 7pm
This smash off-Broadway hit takes you to the 1958 Springfield High School prom. There we meet Betty Jean, Cindy Lou, Missy, and Suzy, four girls with hopes and dreams as big as their crinoline skirts! As we learn about their lives and loves, the girls serenade us with classic '50s hits including "Lollipop," "Dream Lover," "Stupid Cupid," and "Lipstick on Your Collar." The Marvelous Wonderettes will keep you smiling in this must-take musical trip down memory lane! Dinner, dessert and no host bar included with purchase of tickets.
9 To 5 – Aspire Community Theatre in Cd'A, Showings from Feb. 7th-16th

Three unlikely friends take control of their office and learn there is nothing they can't do, even in a man's world.With music and lyrics by Dolly Parton and book by Patricia Resnick, is based on the seminal 1980 hit movie, and is sure to be a hit with audiences.
Peter Pan, A Musical – Kroc Center in Cd'A, Showings from Feb. 21st – March 1st
Tells the classic J.M. Barrie tale of a young boy who refuses to grow up. On a quest to find stories with which to entertain his young cohorts in Neverland — an island refuge for "Lost Boys" — Peter returns to the real world and meets Wendy, Michael, and John Darling. The Darling children accompany Peter back to the magical Neverland. They get involved in all sorts of adventures, defeat the evil Captain Hook, and are changed forever. J.M. Barrie's masterful story shines especially bright with a rich new score. A delightful musical featuring singing pirates, daring sword fights, and fantastical make-believe. Peter Pan, A New Musical is a story that is filled with magic, delight, and just a fairy dusting of heartbreak.
These Shinning Lives – Lake City Playhouse in Cd'A, Showings from Feb 21st-March 8th
Chronicles the strength and determination of women considered expendable in their day. Exploring their true story and its continued resonance. Catherine and her friends are dying, it's true; but theirs is a story of survival in its most transcendent sense. As they refuse to allow the company that stole their health to kill their spirits, above all, endanger the lives of those who come after them.
Matilda – Lake City Playhouse in Cd'A, Showings from April 10th-26th
You are going to love this musical! Winner of 4 Tony Awards, in addition, New York's Critic Circle Best Musical award. Inspired by the twisted genius of Roald Dahl, Matilda The Musical is the captivating masterpiece that revels in the anarchy of childhood, the power of imagination and the inspiring story of a girl who dreams of a better life. With book by Dennis Kelly and original songs by Tim Minchin. Matilda has won 47 international awards and, for that reason, continues to thrill sold-out audiences of all ages around the world.

Tarzan

– Aspire Community Theatre in Cd'A, Showings from April 17th-April 26th
Based on Disney's epic animated musical adventure and Edgar Rice Burrough's Tarzan of the Apes. Tarzan features heart-pumping music by rock legend, Phil Collins, and a book by Tony Award-winning playwright, David Henry Hwang. High-flying excitement and hits, like the Academy Award winning "You'll Be in My Heart," as well as "Son of Man" and "Two Worlds," make Tarzan an unforgettable theatrical experience.
Are you craving some snow fun this winter? We are, since there hasn't been much snowfall! But, there is snow up in the mountains. And you may not know, the areas ski resorts often have fun events. Check out a few below and enjoy your winter with us.
Lookout Pass Ski & Recreation Area
~ Wife Carrying Contest With Cash Prices ~ 3 Legged Race ~ Egg Carrying Contest ~ Day Of Family Fun ~
~ Push A Child 12 Or Under On A Sled Into Inflatable Pins ~ Prices For Winners ~ Brews & Brats Available From 11-2 ~
~ Ski & Board The Day Everybody Stays Home ~ Passing Competition with Gloved Hands ~ Kickoff Competition ~ Great Prices ~
~ Awesome Gumbo ~ BBQ ~ Drinks ~ Party Beads ~
Schweitzer Mountain Resort

~ Fun Events Scheduled All Day, Everyday ~ Yoga ~ Snowshoeing ~ Twilight Skiing ~ Live Music ~ Fireworks ~
~ Free Access To Snowshoeing and Cross Country Skiing Trails ~
~ Race With Your Team of 5 ~ Nightly Parties ~ Prices ~ Theme is "The Great GatSKI!" ~
Silver Mountain Resort
Slopestyle & Rail Jam!! – Feb. 1st & 2nd at 8:30am
~ USASA Kicking Off Their Season At Silver ~ Slopestyles Competition on the 1st ~ Rail Jam Is On The 2nd ~
~ Coolest Mobile Snow Pub Is Coming To Silver ~ Made From Putting A Mini-pub On A Snowcat ~ Enjoy Drinking On The Mountain ~
Mt. Spokane Ski & Snowboard Park

~ Beer, Cider & Wine Tasting ~ 16 Different Breweries & Creators ~ BBQ ~ Live Music ~
~ Chairlift Speed Dating ~ Live Music ~
~ Celebrate Mardi Gras ~ Buffet Style ~ Southern Menu ~ Live Band ~
And More…
~ Blocking Off The Roads For Skiing & Boarding ~ Judges Determine Who Has Best Slopestyles ~ Cash Price ~ Beer ~ Music ~
~ Snowshoe & Fat Bike on Professionally Groomed Trails ~ Supports a Good Cause ~
~ Annual Winter Carnival ~ Fireworks ~ Parade of Lights ~ K-9 Keg Pull ~ Events Continuously Updated on Website ~
~ Known as the "Wildest Event in the Rockies" ~ ATVs Tow Skiers Down a Snow Covered Downtown Street Course ~
~ Both Pro and Amateur Motorized Snow Bikers Race ~  Watch as They Complete a Grand Prix Course Around the West and Canada ~
~ Vintages Snowmobilers Race ~ Specially Designed Course ~
When one thinks of Idaho's top industries, they will likely automatically go to potatoes. Although we do supply around 1/3 of the country's potatoes, that's not all Idaho has to offer. If you're thinking about moving over to the great state of Idaho, but wonder if you will find a job in your industry, check out the list of top industries below.
Advanced Manufacturing
This industry is defined by highly technical & cutting edge processes as well as the employment of skilled & higher paid employees. As it continues to grow in Idaho, it's encompassing more and more industries and occupations within itself. Advanced Manufacturing employs 6% of the entire state's workforce, which is more than 40,000 jobs, and contributes $7.3 billion to the state's GDP. In the next 10 years, this industry is expected to grow at least 10%.
Aerospace
North Idaho is currently home to more than 6 dozen aerospace companies which perform work such as aircraft operations, maintenance, parts manufacturing and aircraft assembly. But why Idaho?  We're actually unique in a few ways which makes this industry thrive. We're close to many large international airports, as well as Boeing production facilities & operations, the vast airspace Idaho has to offer and our technological capabilities. In the next 10 years, the aerospace industry is expected to grow 41%.
Technology & Innovation
This industry is a strong driver of Idaho's economy, in fact, over the last decade the number of high-tech companies in the state grew 61%. Idaho is the location of the only U.S. based memory chip maker company, Micron Technology. Not to mention that we're the center of Hewlett-Packard's imaging and printing group. And we're home to The Idaho National Laboratory, who both designed and construction the first nuclear reactor to generate usable amounts of electricity. As this industry continues to push boundaries, promote start-ups and fuel growth and discovery, it's no wonder it's forecasted to grow 20% over the next 10 years.
Food Production
Idaho is more than just potatoes! In fact, in the nation we are first in trout production, second in Alfalfa hay and third in cheese. Other items produced in Idaho include dairy, beef, wool, sugar beets, wheat, barley, hops, onions, seeds and several kinds of fruit. Idaho has a lot to offer. Idaho's power costs are the lowest in the country, industrial rates are are 40% less than the national average and we have a pro-business climate, so it's no wonder companies come here to produce their goods. Food production is expected to grow 8% in the next 10 years.
Healthcare
Healthcare has always been a steady and consistent industry in Idaho. But, as more and more people move to Idaho, it increases the need for medical workers.  Also, our population seems to be growing older at a faster pace than the rest of the country. Elderly individuals tend to need additional health care works than the average young person. Over the last 10 years, healthcare companies have added 46% more jobs and it's only going to grow in the future.
Outdoor Recreation
Idaho is best known for it's outdoor activities. So if you are an outdoor recreational company, or thinking of starting one, there is no better location than one you could test your products right outside your door. Our business environment allows for a low cost operation and a multitude of experts in this field. The outdoor recreation industry is expected to grow 18% over the next 10 years.
Back Office/Shared Services
In today's world, the location of your back office services such as accounting, human resources, sales and customer service can be just about anywhere. Idaho is a great location for this industry since you can serve your customers fully but avoid the high costs of a metro area. To add to it, people love living in Idaho so they are less likely to be unhappy or complacent at work. In the next 10 years, back office/shared services is expected to grow 25%.
Tourism
For many, Idaho is one of the top places to visit. This, in turn, is causing the tourism industry to grow. This industry supports business that offer outdoor recreation, lodging, fine dining and more. The Idaho Dept of Commerce says that the tourism industry brought in $3.7 billion in 2017, including $475 million in local, state and federal tax revenues. What a huge boom to our state economy! As Idaho continues to draw is tourist, this industry is only going to grow.
Energy/Utilities
As mentioned in the technology & innovation industry, we're home to The Idaho National Laboratory (INL). INL is the nation's lead nuclear research facility that has a science-based approach. Their research yields technically achievable, economically competitive and environmentally sustainable options. To add to it, Idaho's population is growing which creates the need for new homes and business. These new homes and business require electrical services which increases the number of jobs needed in the utilities industry.  The Energy/Utility industry is expected to grow 19% in the next 10 years.
Credit: Idaho Commerce, Idaho Falls Spokesperson, Idaho State Business Journal, StevensHenager
Whether you're buying, selling, building or remodeling – it's good to know the home features that every buyer is looking for. Especially if you're remodeling or building and plan to resale, some of these items may make or break your real estate transaction.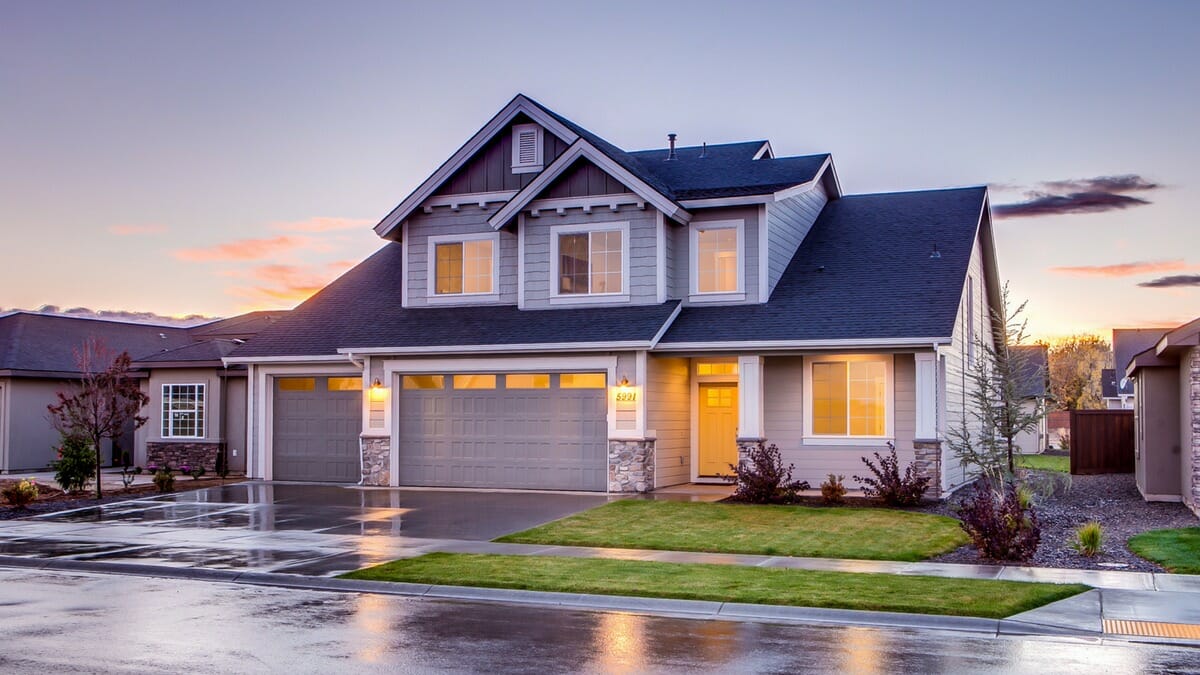 What Not To Do
Let's first start with a quick list of no-no's. Although the idea and everyday use of some of these items may work for you, they could severely hurt you if you plan to sell you home since they're not practical for the average buyer:
Removing closets
Combining two rooms
Adding a sunroom
A garage converted to a living space
Adding a pool or hot rub
Any feature that is too personalized such as wall color/texture,  too much wallpaper, or lavish lighting that may look dated overtime
What To Do
Below are some home features that will increase the resale value of your home and what most all buyers are looking for.
Hardwood Floors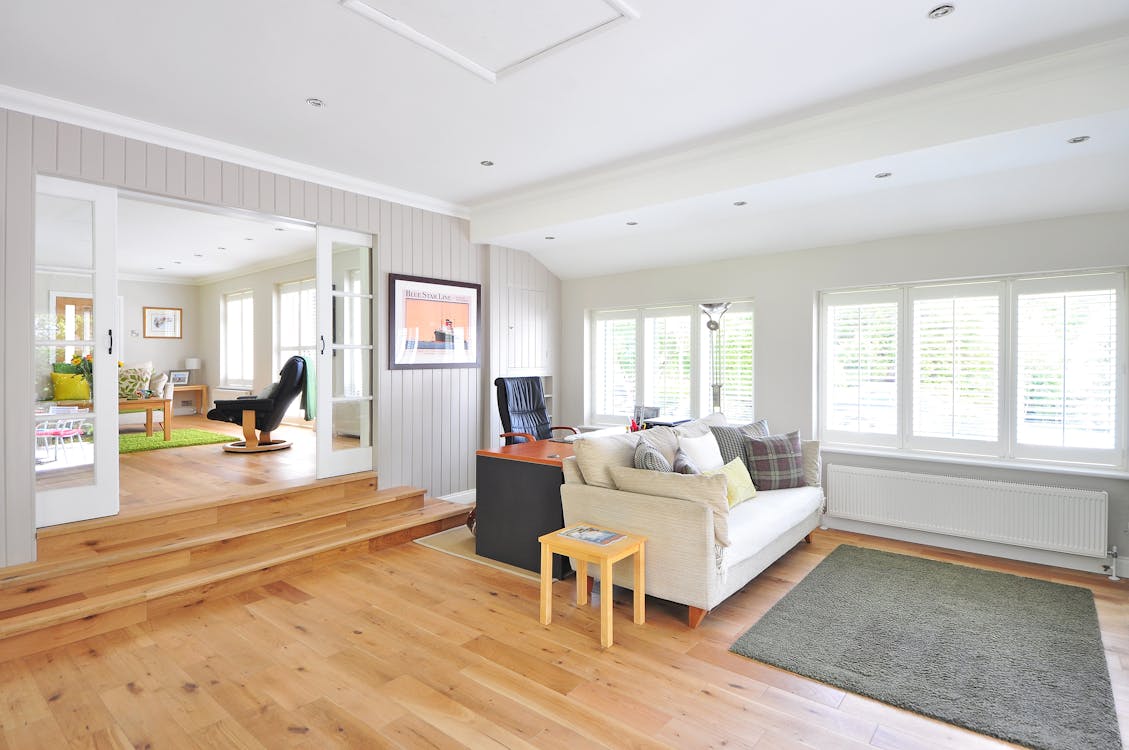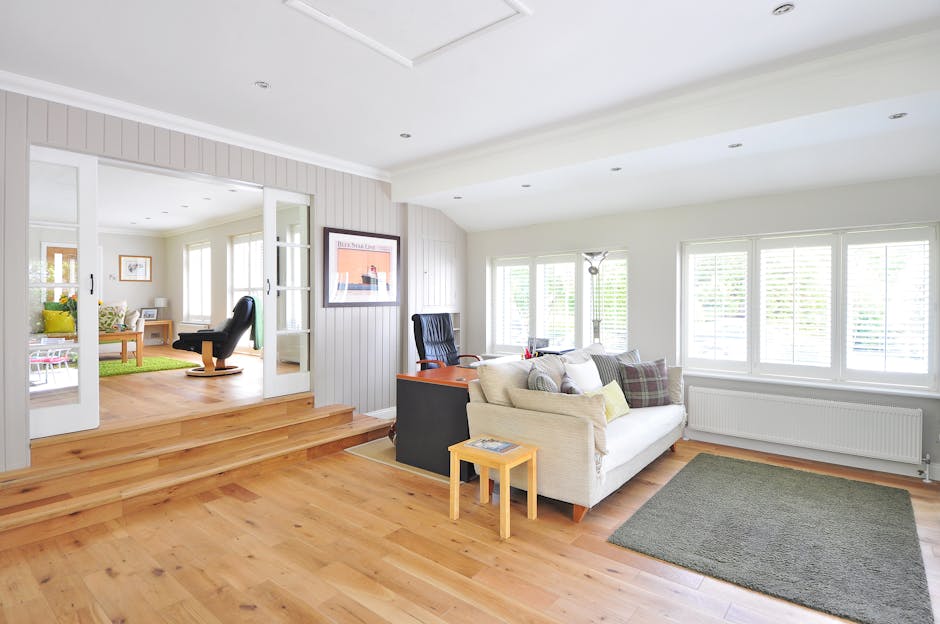 Since they are much easier to clean, durable, long lasting, and have a contemporary look, hardwood floors are one of the top features a buyer wants. Engineered wood flooring is a good option if you're on a budget, although it may not last as long it's still just as easy to clean and has the same look.
Modern Kitchen


Kitchens are where we spend a lot of our time, whether we're entertaining or cooking. So this feature is obviously going to make the list. A buyer will likely be looking for a modern kitchen with an open floor plan. Specific features that are of importance is a large pantry, an area to eat separate from the dining room (either an eat-in kitchen or island with a breakfast bar), new appliances that are stainless steel & energy efficient, ample counter space & storage, and quartz or granite countertops all with a modern design.
Energy Efficiency

Who wouldn't want to save money? Buyers look for and are more likely to be interested in a home when it's outfitted with energy efficient appliances, windows, lighting and HVAC. These items help save money in utilities each month but don't take away from the buyer's  comfort level.
Laundry Room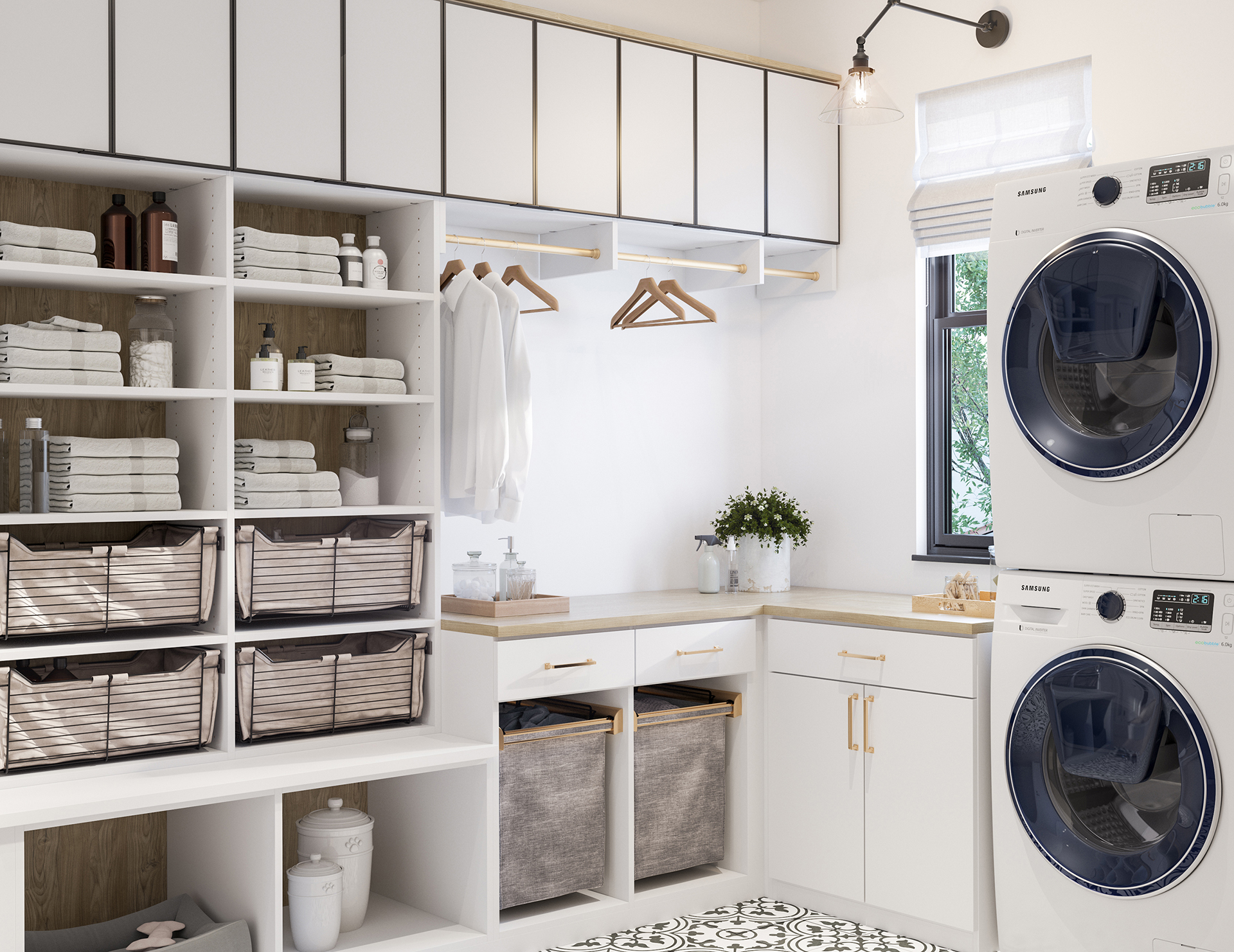 Having a dedicated laundry room is increasing in importance with buyers. Especially one large enough to sort, iron, fold and stack the laundry until it finally gets put away. The placement of the laundry room in a home is also important. Having the laundry room near bedrooms, just off the kitchen, as a laundry room/mud room combination or even a laundry chute if it's downstairs are all considered to be good locations
Walk-in Closet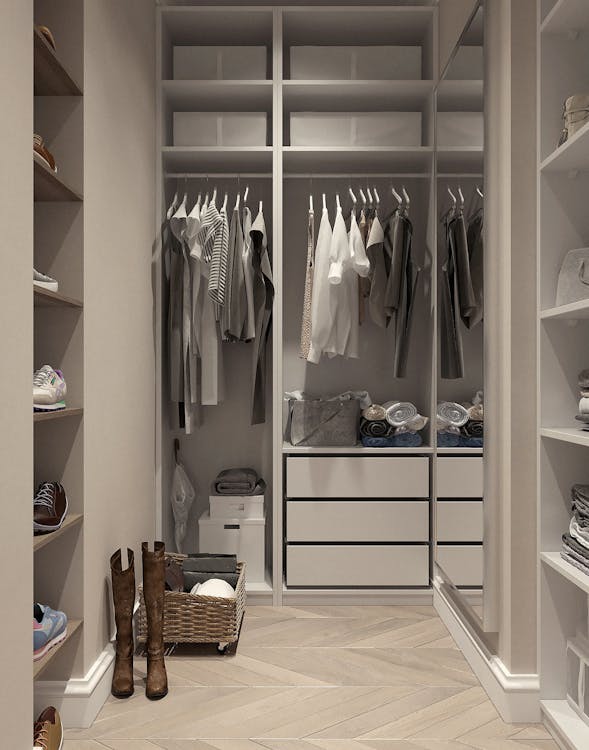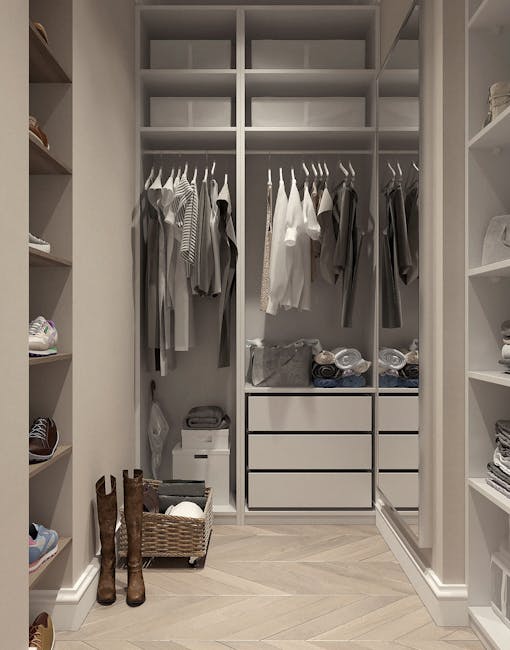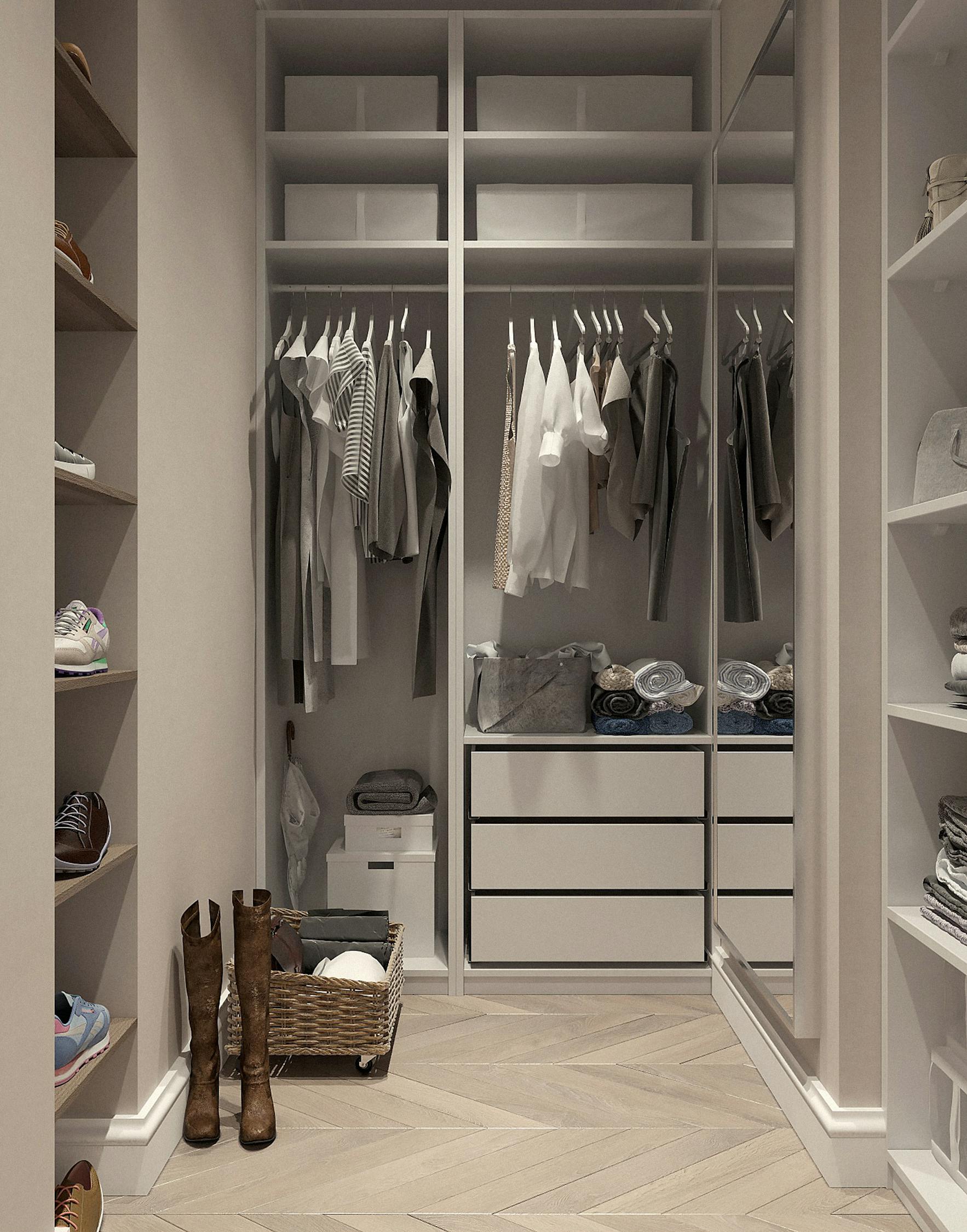 Many older homes do not have the luxury of a walk in closet, but the feature is quickly gaining popularity. Although closet space in general is very important, walk in closets off the master are considered essential for most buyers when purchasing a home. Depending on how large the closet is, it provides a space to showcase your wardrobe & accessories, keeps your clothes organized, and allows for enough room for a couple to store all of their clothes & accessories.
Large Garage

A large 2 car or 3 car garage allows for the buyer to park their vehicle indoors plus adds storage space. Unlike an attic or basement, the garage is much more accessible to store belongings. The space could also be used as a workshop or mudroom with space to build shelves and cabinets. The possibility with a large garage is endless.
Patio
Outdoor patios are a simple way to extend the living space of your home. It's really easy for buyers to see themselves sitting outside playing with their children or entertaining when the backyard is really nice. This is typically an easy and cheaper way to increase the value of your home.
Credit: GOBankingRates, SpaceWise, Kiplinger, Organized Interiors
Idaho hunting is some of the best around! 20.4 million acres of the state is National Forest, which is approximately 40%. There's more than enough room for every type of hunter. There are different seasons for different types of animals, such as big game (deer, elk, bear, mountain lion, wolf, etc.), sheep, goat, moose, turkey, waterfowl and more! Idaho offers a season for 3 types of weapons – archery, rifle, and muzzle loader. Each season, unit and weapon have different rules, regulations, and dates. But there is so much more to the hunting experience

Getting Ready for the Hunt
Lots of planning has to go into getting ready for hunting, no matter which type of hunter you are. Check out the checklist below to get your planning started now:
Get into shape – hunting is a lot of work as you trek through the forest. And if you get your target, the work continues as you have to pack it out.
Get maps and start scouting – visit the places you intend to hunt. Get a lay of the land and find out the most visited areas.
Sight in your weapon & practice shooting – be sure your weapon is on target then continue practicing to make sure you hit the animal when it's time.
Practice calling – if you're going to call, practice before you get in the field, it can be hard to master.
Break in new boots – don't want blisters to form during your hunts.
Buy your tag – buy it early while you're thinking about it. Be sure it's purchased before opening day.
Check the weather forecast – if you know what the weather will be, you can prepare appropriately.
Check batteries – check them in all your battery powered equipment and just in case, bring spares.
Sharpen knives – dull knives are more dangerous than sharp ones.
Get your pack gear together – use the gear list below to help with this.
Always tell people where you plan to hunt/camp – the more detailed the better. Be sure to let them know how long you'll be gone, if you'll ever be in cell range, etc. That way if an emergency comes up, those at home can reach you.
Gear
As every hunter know, there is so much gear when it comes to hunting. With all the necessary clothes for any possible temperature, pack gear, weapons, ammo, emergency gear, and then if you plan to camp that adds a whole other lists of gear. Below is just an overview of the type of gear you'll need to pack and a link to a full list.
Weapons, ammo and hunting aids
Food and water
Navigation
Signaling
Emergencies
Communication
Unexpected night in the field
Camping
Clothing for all weather
Places to get Gear
Here in North Idaho, there is an abundance of options to purchase all you need for hunting, including clothing, equipment, and weapons.

Where to Hunt
As mentioned, Idaho is 40% national forest, so there are plenty of areas to hunt. A few favorites here in North Idaho are the St. Joe River, Avery and Coeur d'Alene River. But there are so many more options! Click here for Idaho's Wildlife Management Areas.
Hunting for Visitors
Idaho is a desirable place to hunt and nonresidents are more than welcome to join! Unfortunately, tags and licenses for nonresidents to hunt is more than those of residents, so expect an added cost. Click here for a full list of licenses, tags and permits and how much they cost for nonresident hunters
If you're not from Idaho or interested in hunting a new area, there are plenty of options for a guided hunt. Below are a list of area outfitters that do just that:
Safety & Survival Information
No matter which season, animal or weapon you decide to hunt, there are general safety guidelines you should always follow. These guidelines are good to follow anytime you're in the forest, even if you're not hunting. And if you lose your way, there are also some survival tips you should practice:
Know the area you're hunting
Don't rely solely on electronics
Let somebody know where you will be hunting and when you will be returning
Have a fire starter kit
Watch the weather
Know your general firearm safety and how to use your weapon appropriately
Don't perform an awkward action while trying to shoot, such as climb a tree or cross a fence
Store ammunition and firearm separately
This is a very short list of safety and survival tips, click here for more hunting safety and here for survival tips.
Hunting Seasons
Big Game
Big game is considered deer, elk, pronghorn, black bear, mountain lion and gray wolf. This season offers a variety of options depending on where you plan to hunt, which animal you're after and which weapon you use. There are controlled hunting options, youth only options, private land permit options and so much more! If you're new to the area and want to get know more about big game hunting options, check out the Idaho Fish & Game Brochure by clicking here.
Moose, Bighorn Sheep & Mountain Goat
Although these animals may seem like big game, they are separate due to different rules and regulations. All moose, bighorn sheep and mountain goats are controlled only hunts in Idaho. That means you must apply for these tags and then a drawing occurs. There are only a certain number of tags per area so you are not guaranteed a tag, that's why it's called the lottery. If you are interested in obtaining one of these tags click here to read the Idaho Fish & Game Brochure. Please note, due to the smaller number of these types of animals, there are more rules and reporting requirements than other types of game. Interested in what your drawing odds would be, click here.
Idaho Migratory Game Bird
Birds included in this season include duck, geese, drove, crow and crane. There are different and multiple types of species included in the hunts. Check out the Idaho Fish & Game brochure by clicking here.
Upland Game, Furbearer and Turkey
The Upland Game, Furbearer and Turkey season includes grouse, quail, Chukar, Gray Partridge, pheasants, rabbits, hares and turkey with a different variety of some species. Certain varieties of the species are closed so you'll want to know your bird if you choose to hunt. Learn how to identify which is which, as well as your limit and hunting dates by reading the Idaho Fish and Game brochure here.
Helpful Links:
All the Idaho Seasons & Rules Booklets
Credit: OR Dept of Fish & Wildlife, MeatEater Hunting, 1.800.Gear

As fire season continues, it's good to take a moment and review some fire safety tips for both in the home and while outdoors. Having the basic knowledge may help prevent a home fire or a wildfire.
Outdoors
Below are 3 steps to follow when you have a fire outdoors:
Picking Your Campfire Spot: Be sure you follow any rules or regulations if planning to build a pit in a campground. Ensure you pick a level spot and you are approximately 10-15 feet away from anything that could catch fire. This includes low hanging branches, trees/shrubs, and your own gear. Take the weather into account as well, for example if there will be high wind and which direction it's going in. Make sure rocks line the pit so your fire stays within the boarder.
While You Maintain Your Fire: Once your fire is going, do not add dangerous items such as aerosol cans, pressurized containers or aluminum cans. This items could explode, cause harmful fumes or shatter. Keep your fire at a manageable size. If it gets too large it could easily become out of hand with no way to put it out on your own. Also, always watch it. This is especially true if there are pets or children nearby. As a safety precaution, always have water close by.
Extinguishing Your Fire: If possible, let you fire burn down to ash. Then, pour water over all the embers, not just the red ones, until the hissing sounds spots. You could also put dirt or sand over the fire, if water isn't available. Continue adding the water or dirt/sand, stirring around with a shovel, until everything is cool. Never walk away or go to bed when your fire is still warm.
General Safety Tips to Help Prevent a Wildfire:
Be careful while camping and using & fueling fueling lanterns, stoves, and heaters. Make sure it's cool before refueling. Do your best not to spill flammable liquids and store appropriately.
Do not dispose of your cigarettes, matches or any smoking material out of a moving vehicle or anywhere near an area that could catch fire. Always put your cigarette out before disposing of it.
When burning yard waste, avoid burning in windy conditions. Have a shovel, water and fire retardant nearby and avoid all flammable materials from your yard. Follow all fire rules, such as not letting the fire get out of hand, ALWAYS keep an eye on it and put it out completely before walking away.
If you notice an unattended or out of control fire, contact your local fire department or 9-1-1.
If using fireworks, consider wetting down the grass and surrounding areas before lighting them. Always have a bucket of water, garden hose or fire extinguisher ready nearby. Avoid lighting fireworks on a windy night.
At Home
Below is 6 ways to prevent a fire in your home and help to avoid injury:
Smoke Alarms: Be sure you have the correct number of smoke alarms installed in your home. Test them once a month to ensure they are still is working order. Have spare batteries in your home so if the batteries die, you can replace them right away. Replace them at least once a year. Learn more about smoke alarms by clicking

here

, such as how many and where to install in your home.
Fire Extinguishers: They are a good idea to have to put out a small fire in your home or garage. Go over the

5 different types of fire extinguishers

to be sure you have the correct one. Be sure your fire extinguisher is checked and tested regularly by a professional. Also, make sure you know how to use the fire extinguisher by following the P.A.S.S. rule below:

Pull the pin. Hold the extinguisher with the nozzle pointing away from you and release the locking mechanism.
Aim low. Point the extinguisher at the base of the fire.
Squeeze the lever slowly and evenly.
Sweep the nozzle from side-to-side.
Teach Your Children the Basics: Don't let them play with matches, candles or fire and teach them that it can be dangerous. Show your child what the smoke alarm sounds like and what to do when one goes off. If your child is old enough teach them not to touch a door knob if it's hot, how to stop drop & roll, to crawl on the ground when they see smoke, and not to hide under a bed or in a closet if there is a fire. And if you have the opportunity, go to a fire station and have them meet a firefighter so they can be familiar with what they do and their gear.
Create A Fire Escape Plan: Draw your home's floor plan that shows all the windows & doors. Make a plan of escape and go over it with your family, be sure there are at least 2 ways to get out of ever room, if possible. Have a spot you meet your family once outside. And be sure to practice the plan at least twice a year. Click

here

for a printable sheet to draw out your escape.
Create A Family Emergency Communication Plan: Be sure every family member knows who to contact in case they can not find one another. This goes for any type of emergency, not just a fire. Also, be sure everybody know how to properly use 9-1-1.
Stay Safe When Grilling: Do not use your grill unless it's away from siding, decking or anything that could catch fire. Make sure your children and pets remain at least 3 feet away from the grill when it's in use. Always stay with your grill when using it and clean it regularly.
Although it's impossible to guarantee a fire will never get started in your home or your camp fire never gets out of hand, taking the precautions and steps above can help avoid it from happening. Always stay safe!
Credit: American Red Cross, Safety.com, U.S. Fire Administration, SmokeyBear, Active.com, FEMA, National Geographic