All fathers deserve the best! But sometimes they might be a little difficult to shop for, so maybe treating them to an experience would be more ideal. There are loads of fun activities you can do with your dad this Father's Day! Check out some ideas and events happening below.  And if worst comes to worst, there's also some out of box gift ideas, which are all below $100. 
Activities:
Take advantage of our local lakes and rivers. Rent a boat and enjoy the water. Maybe fishing or just cruising around. Click here for a list of area lakes & rivers plus some boat launches. 
Head out to a brewery. There are a ton of great breweries in our area. If beer is your dad's thing, check out a list of local breweries by clicking here.
Hike or Bike. Maybe being active is something your dad enjoys. We're in North Idaho, so there are plenty of places to hike or bike. Check out a great list we put together bu clicking here.
Take him to a live show. Everybody loves music! There are some concerts happening this weekend in the area, check it out here. 
Check out some classic cars. You're in luck! This weekend is the annual Car d'Alene in beautiful downtown. Check out the details here.
Take him to the golf course. Hit a few balls at a local golf course. Click here for a list of the ones in the area.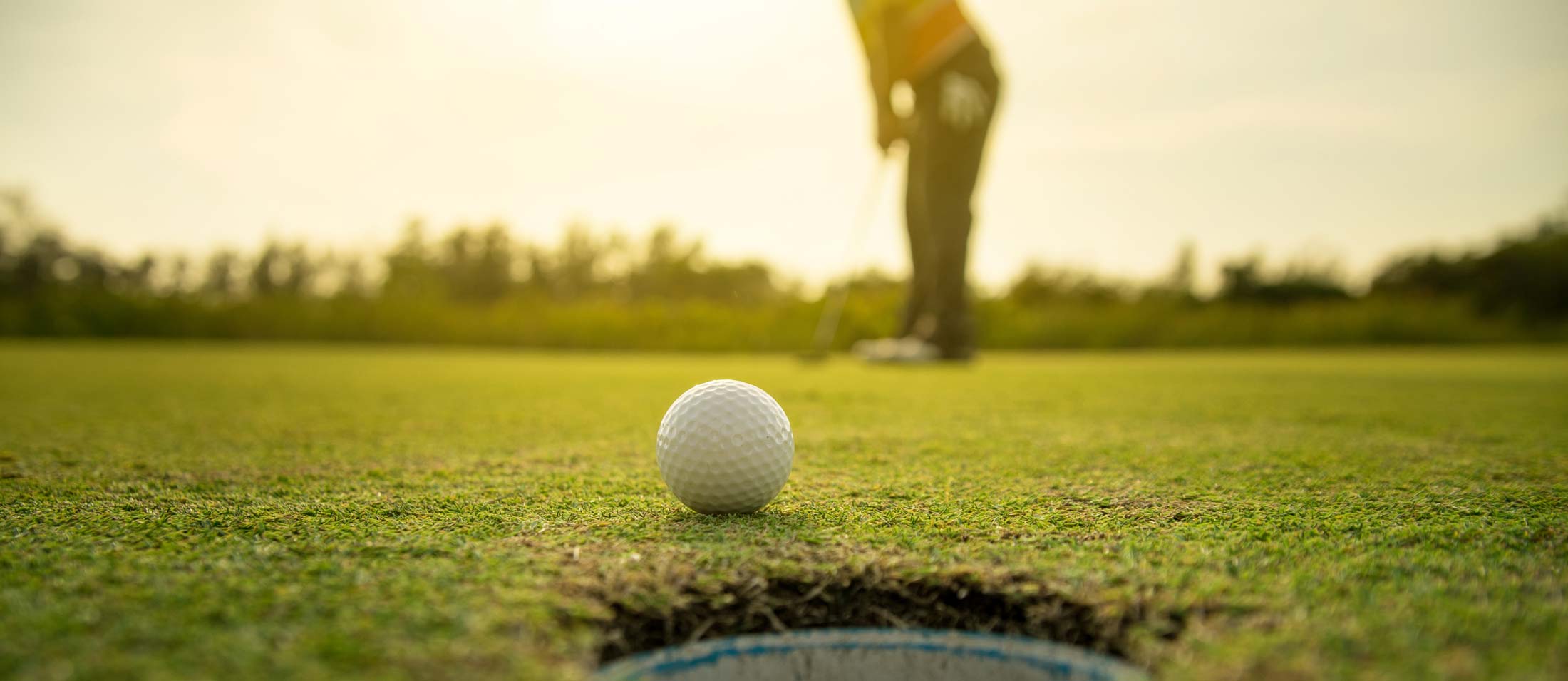 Just lay low. Keep it simple and make your dad a nice home cooked meal. Or take him to a nice restaurant in the area and have others doing the cooking for you. 
Local Events:
Father's Day Cocktail Class – On June 16th you and your dad can make two signature cocktails at Up North Distillery in Post Falls, plus get 20% off all merchandise. 
Father's Day Buffet – On June 16th at the Coeur d'Alene Casino, dad's can enjoy a yummy buffet and $3 Manmosas!
Car D'Alene – June 14th and 15th in Downtown Coeur d'Alene, check out some classic cars with your dad.
Out of the Box Gift Ideas
Make Your Own Hot Sauce Kit – $35
If your dad is a spice lover, this great gift he help can create his own brand of spice.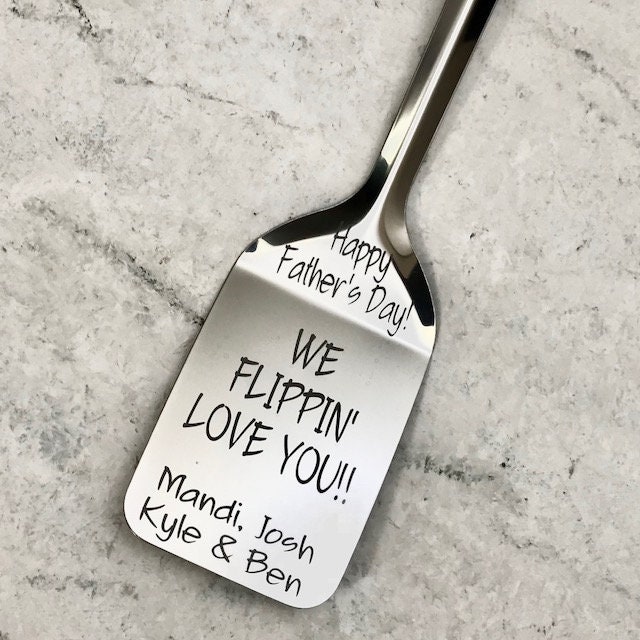 Personalized Spatula – $24.95
Nothing shows your dad you love him more than your name on an item he uses frequently. He'll think of you every time he uses it.
BeerLoft – $30
Save some room in your dad's fridge with this beer loft. Now he'll have more space for his snacks. 
Whisky Wedge and Glass – $18
Help minimize the water dilution in your dad's whisky but also keeping it chilled. That way it'll be good to the last drop.
Beer Jelly – $30
Now your dad can eat his favorite beers straight from the tap with jelly infused with craft beers.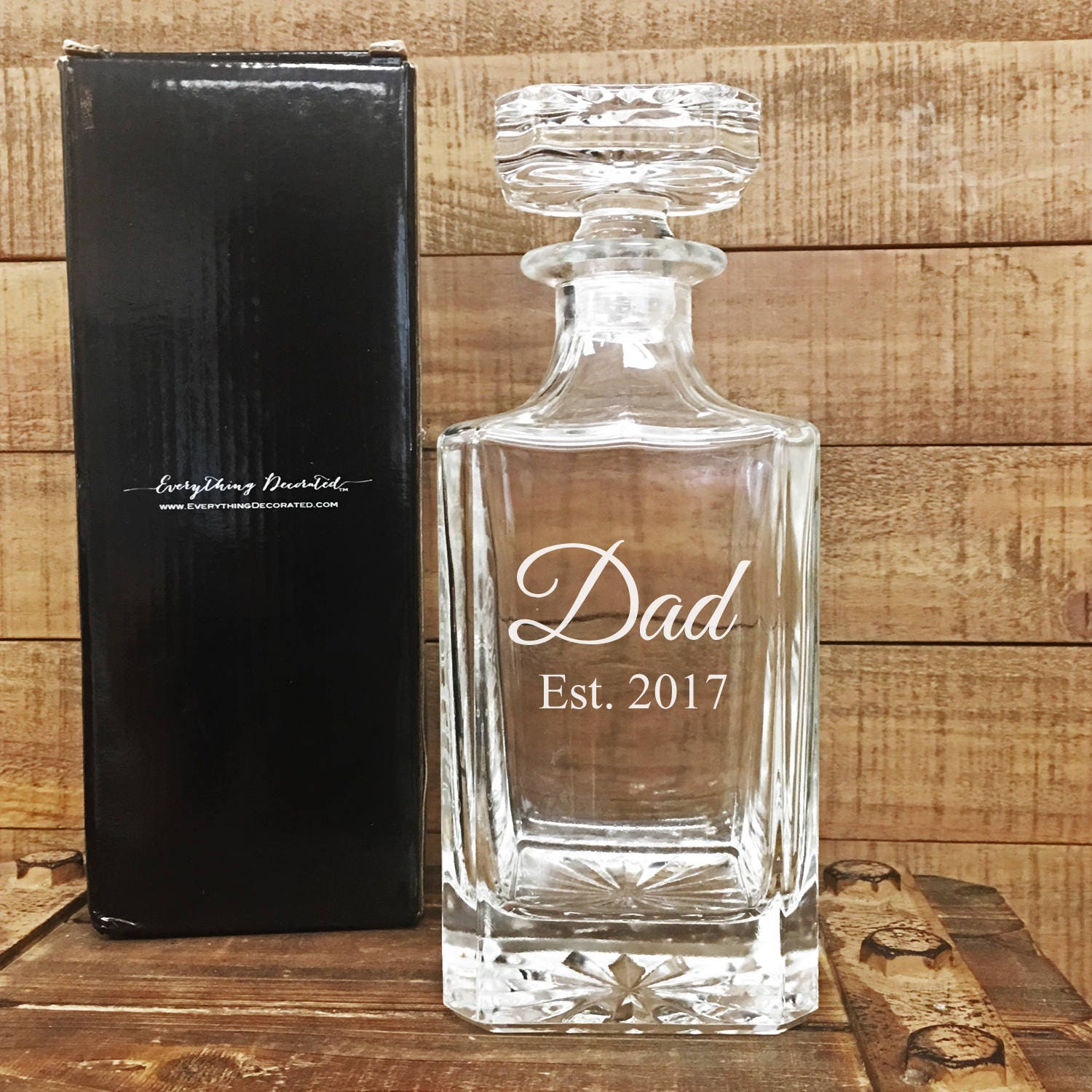 Personalized Engraved Glass Decanter – $29.99

Engrave one side or two sides of a glass decanter for your dad and help them savor whisky the way it was supposed to be.
Bottle Opener Slot Game – $70
Make your dad's house the place to drink with this slot game. Who knew drinking could become even more fun? 
Check out full lists of great ideas by following the links below:
Credit: Goodhousekeeping
Posted on June 12, 2019 at 9:33 pm
John and Tracey Tindall
Category:

Best of CDA, Keeping it Real - With John & Tracey, Our Events!, Whats Happening
Tagged

#cda, #keepingitrealwithjohnandtracey, #mynorthidaho, beer, Bike, Car d'Alene, ClassicCars, cocktail class, Coeur d'Alene, Concerts, dad, drinking, eating, events, Father'sDay, Father'sDayIdeas, Gifts, golf, golfing, Goodtoknow, Helpful, Hike, johnandtracey, lake coeur d'alene, Lakelife, LiveMusic, makeyourowncockail, North Idaho, NorthIdahoLife, pnw, resturants, things to do, Treat Your Dad
Love is in the air and Valentine's Day is just around the corner! What are you going to do for your sweetie this year? Whether you want to get them something special or do something special, there's lots of options.  We're here to help make your day exceptional.

Avoid The Same Old Same Old
Do you tend to get your special someone the same thing each and every year? Maybe some roses and a box of chocolates? This is the year to break that trend and avoid the ordinary!! Check out these great gift ideas that are better than flowers and candy. It's guaranteed to surprise the one you love:

This personalized gift is a great way to look back on your relationship. From the day you met, first date, got married, and the birth of your children.

What better way to capture each and every moment as they happen? You can treasure those moments forever. Stick them on your fridge, in a photo album or scrapbook. 
Bring the spa to her! With several different scent options, you can treat your love from the comfort of their own home.

Switch up the usual with this date night bucket list. Lots of creative date night ideas, both fun and intellectual. Avoid the dreaded "What do you want to do tonight?" question.

Remember your special day in this unique way. Pick the best line from your vows and put them on display.

Satisfy their sweet tooth with a twist. So gorgeous they'll never want to eat it… if they can resist.
You Know Them Best
When it comes right down to it, you know your love the best. This is an excuse to treat them… maybe spoil them with a spa day. Keep them grilling with a BBQ Set. Make them laugh with a silly mug. Keep them cozy with a new blanket & pillow or PJ set. Get them a little buzzed with their favorite wine. Keep things smelling fresh with a candle. Help them feel pretty with personalized jewelry. Even if it's the classic flowers & chocolates, get them what they want.
A Night on The Town
Want to take your sweetie out on the town? Beautiful Coeur d'Alene and the surrounding area is never short on events, even for the day of love. And also some great date night ideas you could do on Valentine's Day or any other.
The Chocolate Affair – On February 8th at the Resort Plaza Shops from 5-8pm
Valentines Bazaar – On February 9th at Garden Plaza in Post Falls from 11am-3pm
Love on the Lake Dinner and Cruises – On February 14th boarding at The Boardwalk Marina at 5pm or 7:30pm
Ice Skating at River Front Park in Spokane – Make an entire night of it and have dinner at an elegant restaurant downtown, catch a movie, go ice skating, and then stay at a nice hotel.
Pinot's Palette Date Night – You paint half a picture on a canvas and your partner paints the other half, making one giant gorgeous picture. Don't forget the drinks.
Ski/Snowboard Day – Enjoy the slopes at any one of the great resorts near us!
There are tons of romantic restaurants in the Coeur d'Alene & Spokane area. Click here for a great list in Coeur d'Alene! And here for a list in Spokane!

Romantic Getaways
A getaway with the one you love is needed every now and then. And what better time than Valentine's Day? Celebrate your love together and enjoy a small vacation. You'll still be close to home, yet in a world of your own.

Located in gorgeous Sandpoint Idaho, this is a must stay. Visitors get to enjoy astounding views of the surrounding mountain ranges and beautifully constructed log cabins. Don't forget the horseback riding, outdoor activities, and all the history that comes with it.

The Blackwell Hotel is located in Downtown Coeur d'Alene. It's full of elegance, history, and many unique touches. First built in 1904, it still has the original artwork. A very romantic place, a must see!

Located on the North Shore of Coeur d'Alene Lake, it's become a top place to stay for visitors. At the resort you will never be bored with accommodations like golfing, spa, pool, restaurants, nightlife and more!  Check out their lake front rooms today.

This is a one of a kind experience! Dinner & a movie, then dessert & drinks after the credits roll. Don't forget the gambling & luxury rooms to stay in. Everything you need in one place.
Located in Downtown Spokane, Historic Davenport Hotel is right in the center of everything. With gorgeous city views, a romantic design, a spa, and even jetted tubs and fireplaces in some rooms you'll never want to leave! Great balance of modern amenities and a historic charm.
This little bed & breakfast is located just 10 minutes from downtown. Close but away from all the crows. Very peaceful and quite location which makes it perfect for a romantic getaway.
No matter how you choose to spend your Valentine's Day, make it memorable and celebrate your love!!
Credit: goodhousekeeping.com & countryliving.com & resortsandlodges.com
Posted on February 7, 2019 at 9:49 pm
John and Tracey Tindall
Category:

Best of CDA, CDA is Awesome, Our Great City, Whats Happening
Tagged

#cda, #keepingitrealwithjohnandtracey, #mynorthidaho, #northidaho, celebrate, coeurdalene, Getaway, Gifts, hearts, John and Tracey, johnandtracey, keeping it real, Love, North Idaho, pnw, romance, Romantic Getaway, Valentine's Day, ValentinesDay