Getting a home ready to be sold can be a bit of a project. But if you're getting a home ready when someone has passed away or moved out can seem impossible. There are often a lot of items that need to be removed or cleaned. We've seen this type of thing before and have the resources you'll need make the task a bit easier.
Regarding removal of the household items, here are some things to consider that we have found useful:
First, go through the home and gather the most important items you will want to keep.
With the remaining items, you'll want to first contact all of your friends and friends friends through Facebook (messenger and not to the public at large) to come see if there is anything they wanted to have or buy.
High Dollar items that could be sold we posted on the Facebook Market Place and have had great success. The key is to post lots of good pictures, age, model number, dimension etc.  Be sure and post to all the shop and swaps for the area too.  You may have to ask for access and that usually takes a day. The nice part about getting access is that once you post to one, you can post to all at the same time.
Before picking a price, call some dealers, check out pricing for similar items on ebay, shop and swap and general google searches.
You can also have certain charities pick up the un-wanted items. Below is a list of ones we have used.
With books you can donate to the various libraries in town.  They want them and they continue to be used by people who love books
Old vehicles can be donated, but it might be best to try putting it up online to sell first.  Someone might be looking for just the sort of vehicle you have.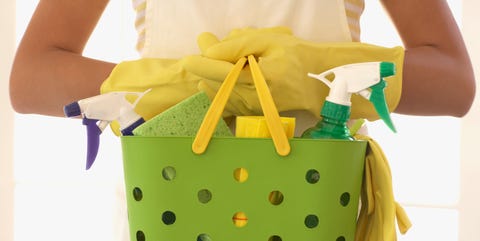 When it comes to cleaning the inside of the home, I would recommend the cleaners we use on these type of projects:
Mrs. Clean
208-660-0617
You can call directly or book on Facebook.
Very nice and they do a great job.
Charities
Below is a list of area charities that we most often recommend. Contact us for a more complete list.
Newby-Ginnings – Helps Veterans & Military Families Gold Star Families, they will come pick up your items and in some cases help you pack them up. Items they'll take include household items, clothing, food, and vehicles.
Location: 570 S. Clearwater Loop, Unit A Post Falls
Phone: (208) 610-6996
Idaho Youth Ranch – Helps local kids in need or in trouble. You can drop off any item and receive a receipt. You can also call and arrange for pick up of items. They're willing to take just about any item.
Donation Center Location: 845 N 4th St, Coeur d'Alene
Phone: (208) 664-1736
Children's Village – Helps housing for ward's of the state and children in need. Item's they're willing to take include clothing, books, household items. They are a bit more selective in what they take.
Drop Off Location: 1350 W. Hanley Ave. Coeur d'Alene
Phone: (208) 667-1189
Habitat for Humanity – Helps low income families. Items they're willing to take include building materials, old fixtures, cabinets, shelving, doors, household, vehicles, paint.
Drop Off Location: 176 W Wyoming Ave, Hayden
Phone: (208) 762-4663
Car Donation 2 Veterans – Helps veterans and they're willing to take cars and trucks. To donate, go online, fill out form and they will contact you to arrange pick up.
No specific location
Phone: (800) 426-1028
St. Vincent's – Helps veterans and low income families. They will pick up if you call ahead and box up. They also have two stores that take donations in Cd'A and Post Falls. Items they're willing to take include household items, vehicles, clothing.
Locations: 108 E Walnut Ave, Coeur d'Alene & 1600 E. Seltice Way, Post Falls
Phone: (208) 416-4699 (Cd'A) & (208) 773-6836 (Post Falls)
The Altar – Helps low income families. Local Church with an outreach to the community and offering assistance to whomever needs it. Items they're willing to take include Unexpired, unopened food and other donations.
Location: 901 E Best Avenue Coeur d'Alene
Phone: (208) 664-1453
Caroline's Estate Sales – Helps family estates sales, they come in an estimate and purchase or help facilitate an estate sale.
Phone: (208) 660-0513
The Orchard Ridge Volunteers – Assists and facilitates estate sales, call to make an appointment
Phone: (208) 661-1930 & (208) 660-0406 & (208) 691-9262
Cd'A Antique Mall – Accepts antiques and collectables. Call to discuss.
Phone: (509) 869-5507
Contact us

if there is anything you need or have questions about the process!