ARE YOU READY FOR SOME FOOTBALL?!?!?!?! We are! The most showcased NFL game of the year is just around the corner. However you chose to watch and celebrate, you'll want to be prepared. Check out the details of the game, ways to celebrate & some recipes to try below.
Game Details
If you are a football fan, you likely already know all the details of the game. But in case you've been living under a rock, here's what you need to know. Super Bowl 55 kickoff is set at 3:30pm on Sunday, February 7th. It'll be located at the Buccaneers stadium in the Tampa Florida and you can watch the game on CBS. And for those of you who are only watching the game for the halftime show, you have the 3 time Grammy award winner & Canadian singer-songwriter known as The Weeknd to look forward to!
Get Pumped for the Game
If you're team isn't in the Super Bowl or you have kids that totally understand the concept, there are still some great ways to get into the spirit:
1. Pick your team and go all in! Make signs and banners and start decorating. Wear your team colors, dress up and you could even paint your face.
2. Make fun recipes with your kids. The best part of Super Bowl has to be all the yummy snacks! This year, instead of putting out all the classics, cook up some new things with your kids. It doesn't have to be crazy or complicated, your kids will love to get messy in the kitchen with you. Go a step further and create food that represents you team of choice.
3. Play a Super Bowl themed game. The game can tend to get a bit long for some, keep it interesting with a game. There are tons of ideas out there such as commercial BINGO, football brain teaser, place your bets and more! Check out some more ideas and how to make it a reality here.
4. Start Celebrating Early. If you have kids that are too young to stay up for the game or you just want to start the celebrations early, try watching some Super Bowl themed movies. Try the classics like Little Giants, Friday Night Lights, Remember the Titans and Rudy. Or you could start your own family flag football game.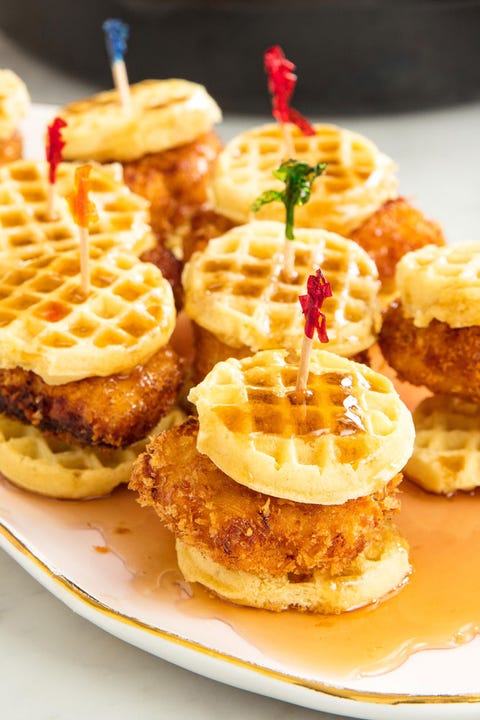 Recipe Ideas
Wanna impress everybody at your Super Bowl party? Try some new and exciting Super Bowl foods like mac and cheese bites, chicken & waffle sliders, maple bacon wings or pulled pork ring. Check out some other great ideas here!
Credit: SportingNews, MomyNearest,